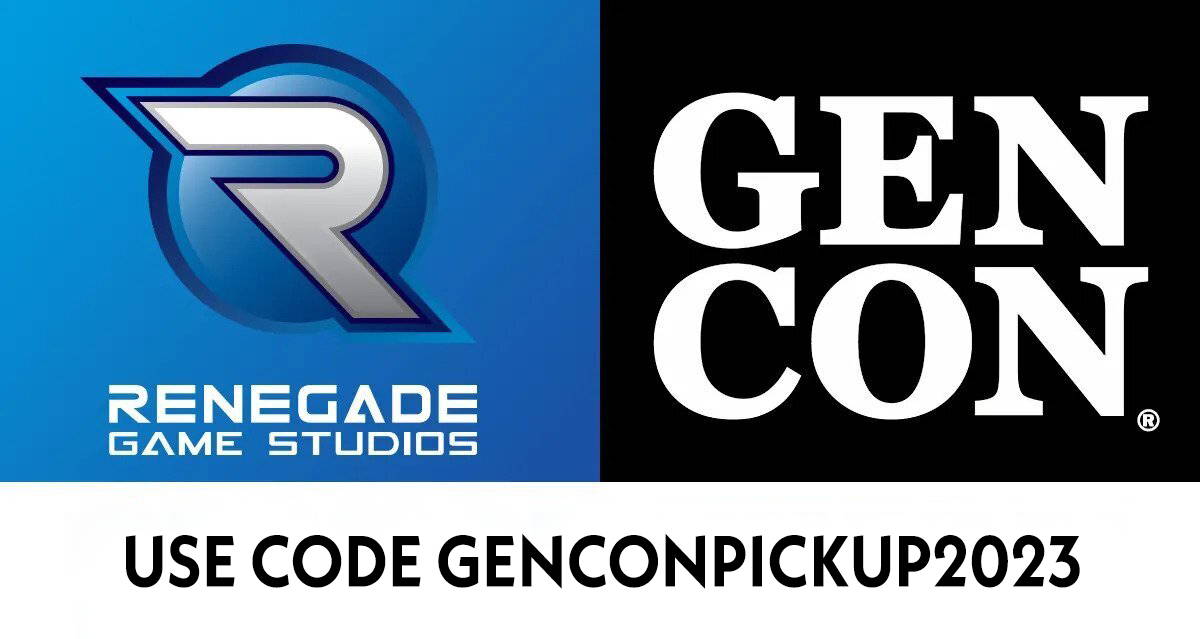 Avoid the lines at Gen Con by pre-ordering from Renegade!
Use this code at checkout: GENCONPICKUP2023
Using this code will get you FREE pickup at Gen Con 2023!
Details on when/where to pick up your pre-orders will be added to this page as we get closer to Gen Con!
Input the code above for free shipping. If you do not see free shipping in your cart, remove all games that are not eligible for Gen Con pick up.
Find the list of games that do not qualify here
---
---
---