Pre-order now for an April 2023 release!
Let's give a royal welcome! Celestia, Luna, Cadence, and Shining Armor join the roster of playable characters in My Little Pony - Adventures in Equestria. These characters will bring new mechanics and abilities befitting of their status to the game, along with new locations and challenges to overcome.
This expansion requires the My Little Pony: Adventures in Equestria Deck-Building Game.
Features:
Play as Princess Celestia, Princess Luna, Princess Cadance, or the heroic Shining Armor!
Use Princess Power! Princesses Celestia and Luna can trigger additional abilities!
Power couple Princess Cadance and Shining Armor have extra starting cards that work on each other's turns!
Attend Festivals using card Traits to earn useful gifts!
Contents Summary:
25 Oversized Cards

Characters, Challenges, Hurdles, and Festivals

81 Standard Cards

Adventure Deck, Starters, Situations, Locations, Reference

4 Standees
23 Tokens

Gift, Celestia Cutie Mark, Luna Cutie Mark
At a Glance
Number of Players: 1-4
For Ages: 14+
Playing Time: 75 min
Game Type: Deck-Building Game Expansion
Pre-order to get the FREE Meeple Pack #4 promo!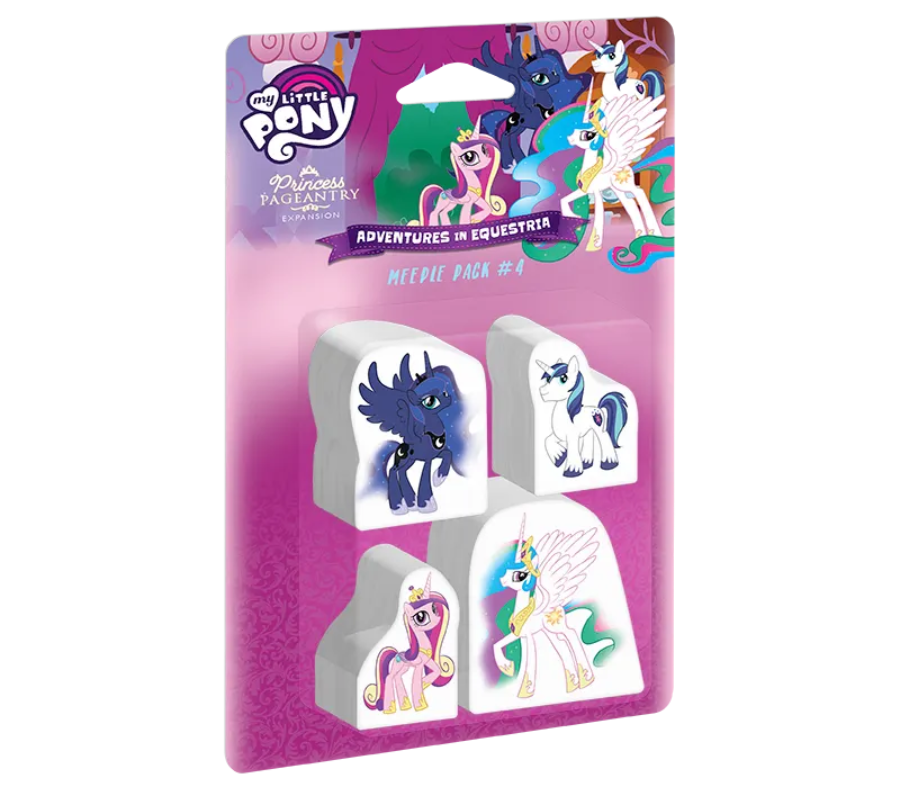 Meeple Pack Contents:
Contains 4 wooden Meeples (Celestia, Luna, Cadence, and Shining Armor).
---
Bookmark this page! We'll be dropping near daily spoilers (Mon - Thurs) leading up to release! Check them out below!

Sign-up for our newsletter for weekly spoiler wrap-ups to ensure you don't miss a thing!
---
More Princess Pageantry previews! Check out 4 of the new Action cards coming in the expansion!
Princess Pageantry Spoilers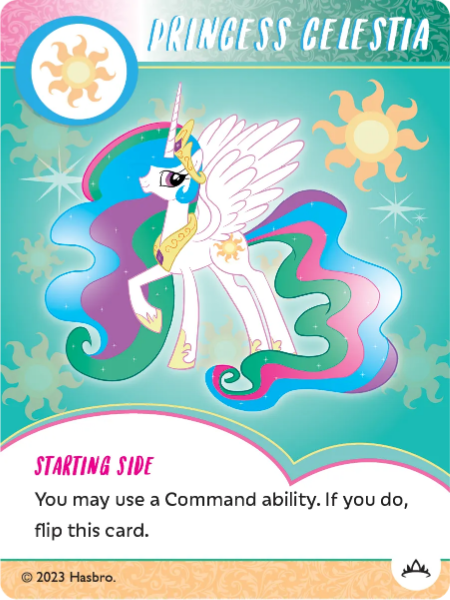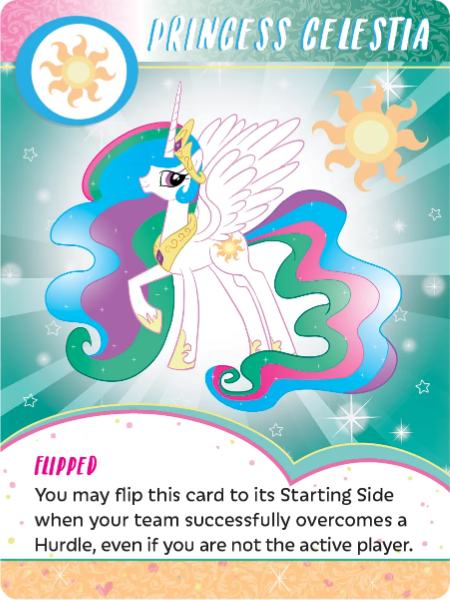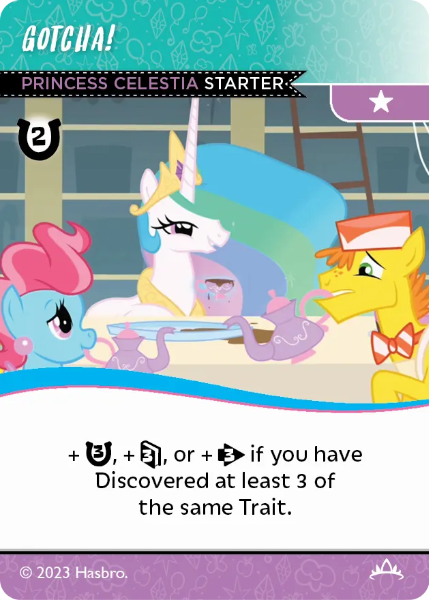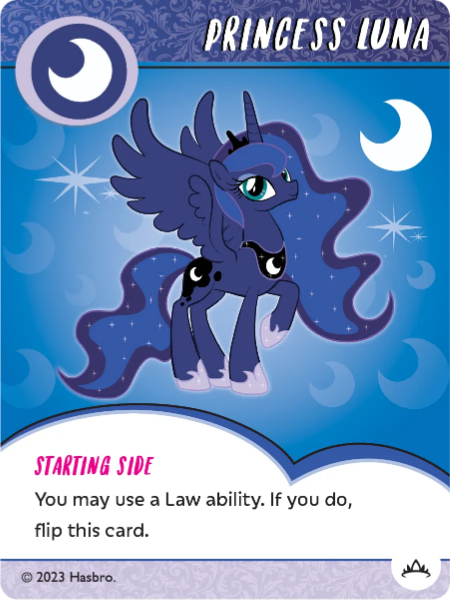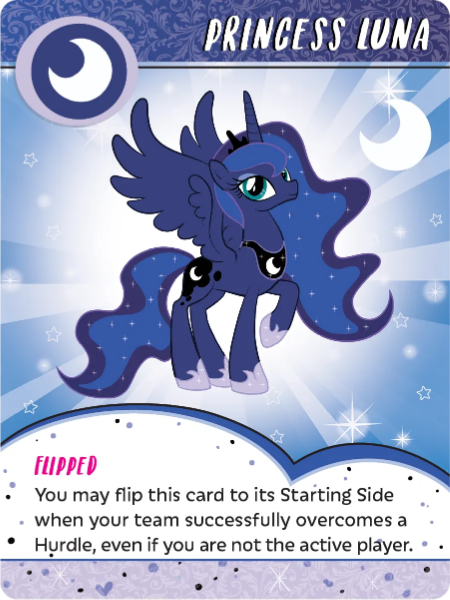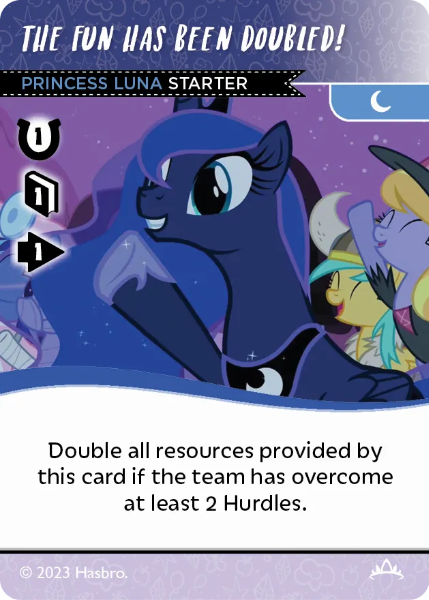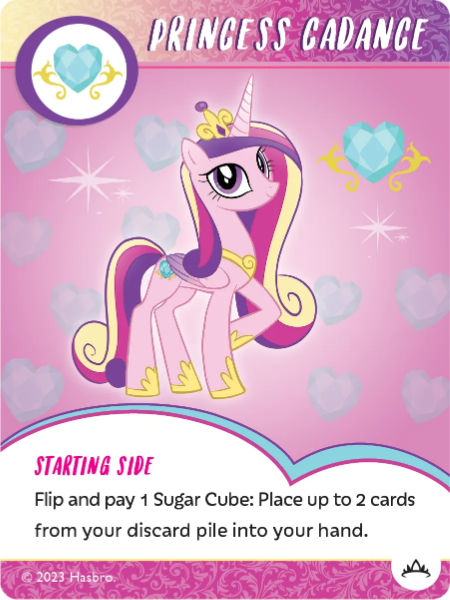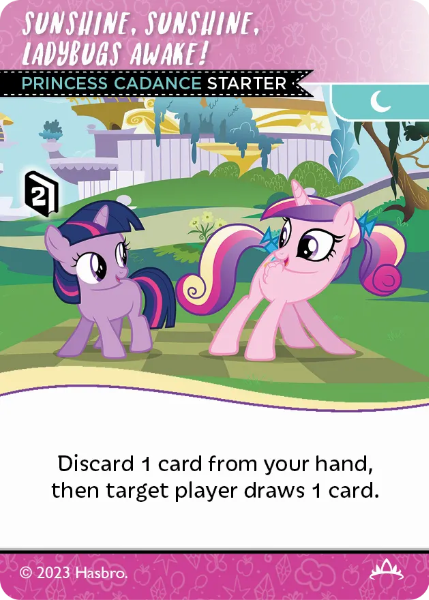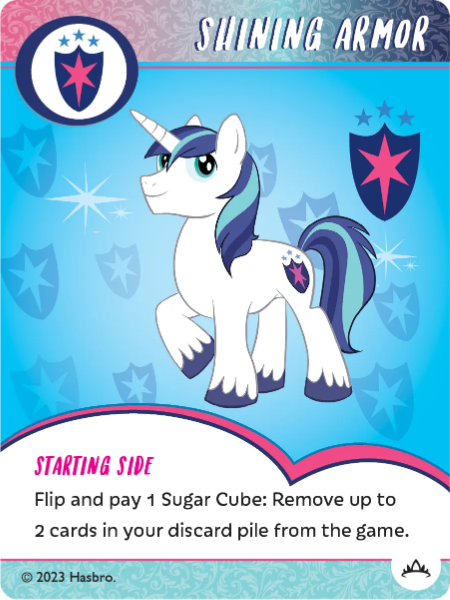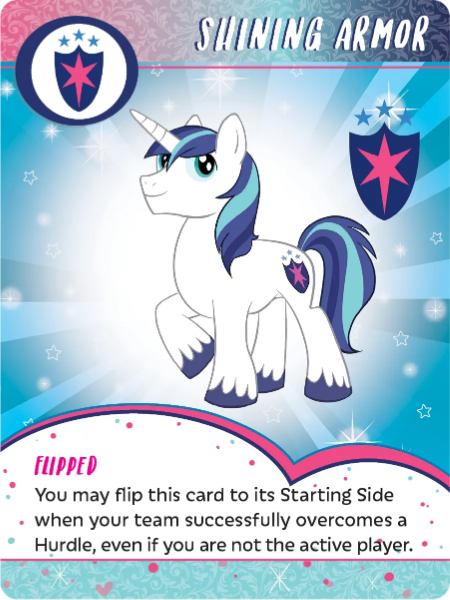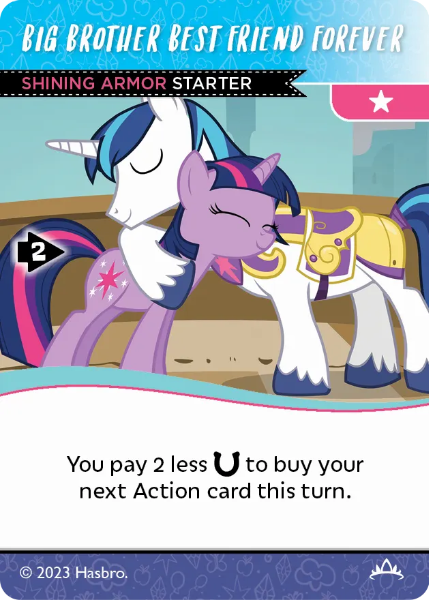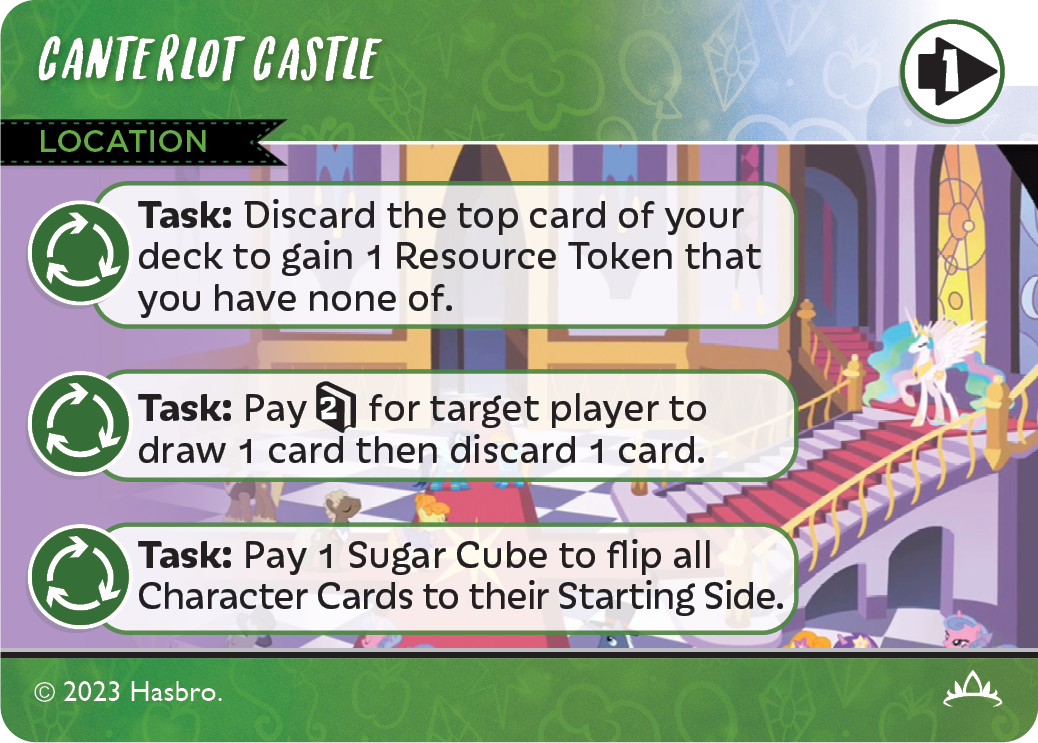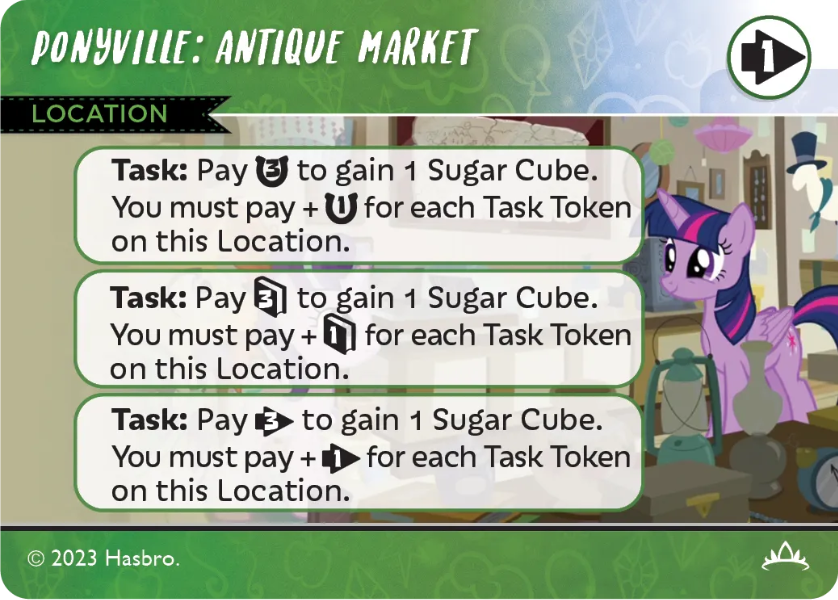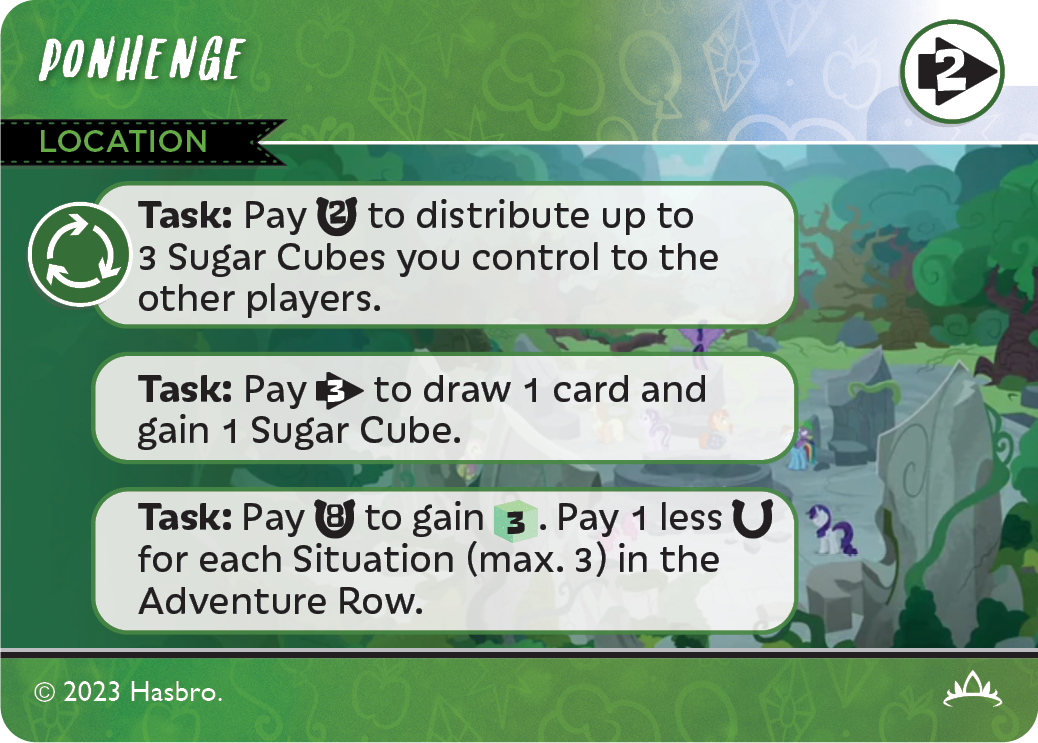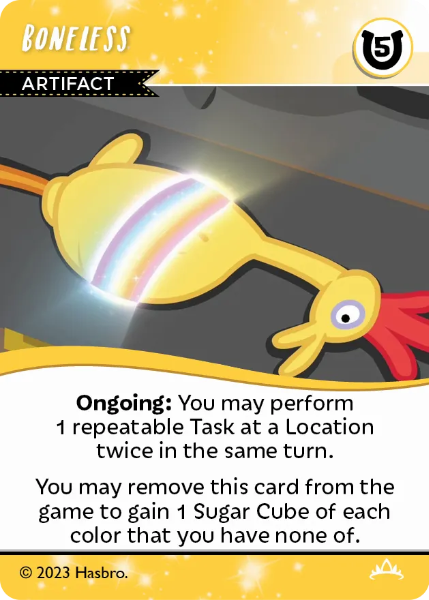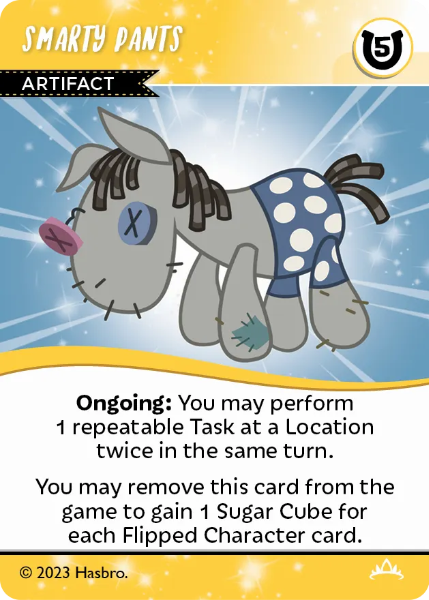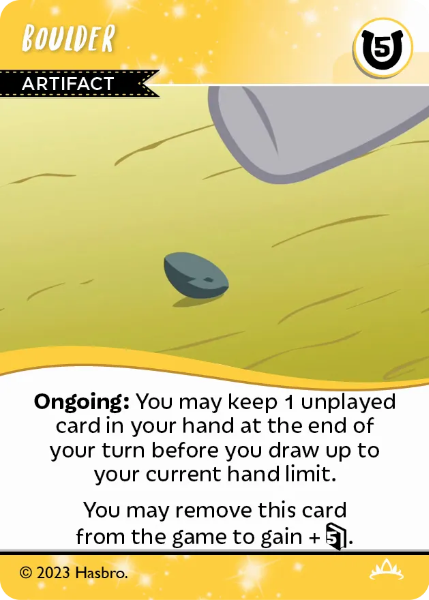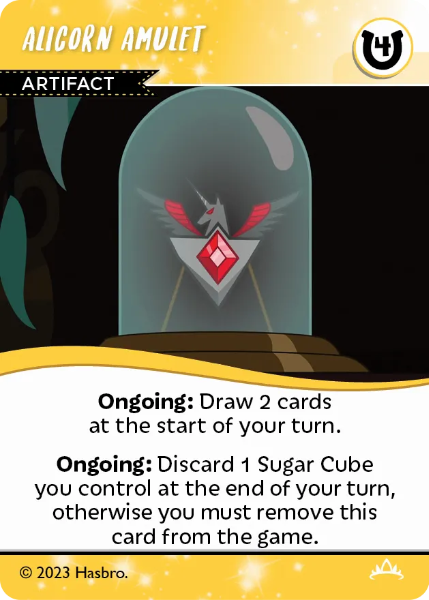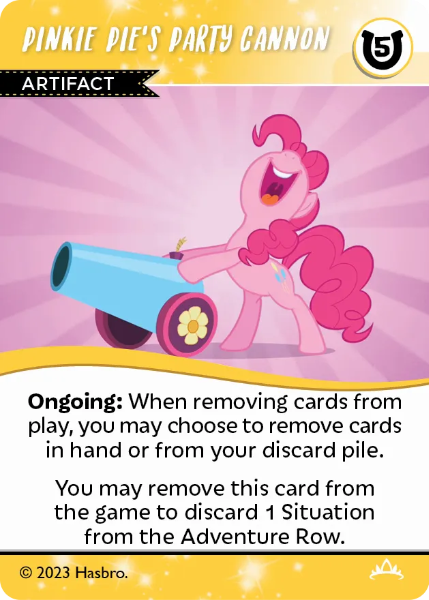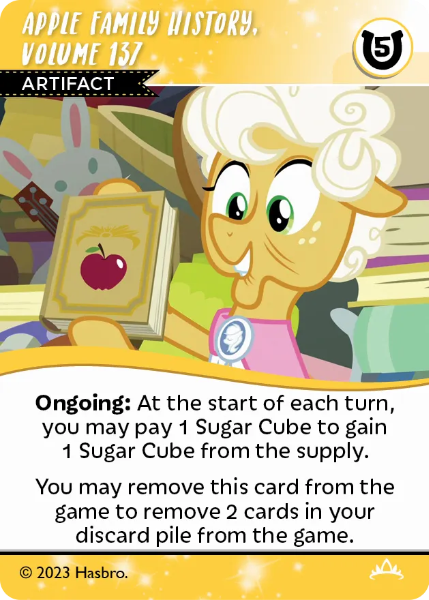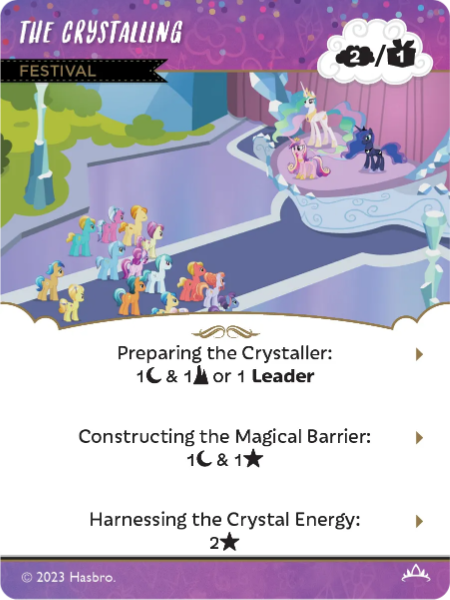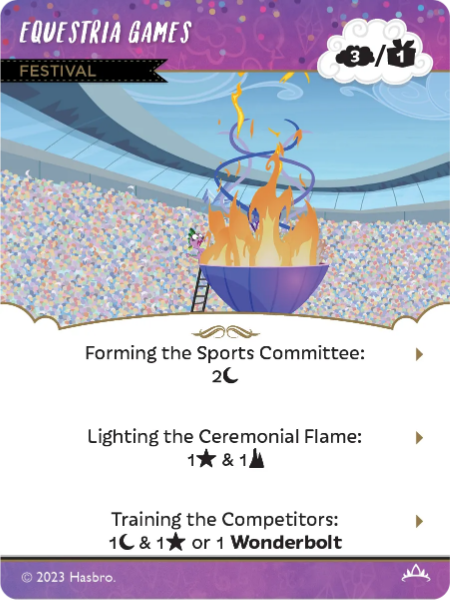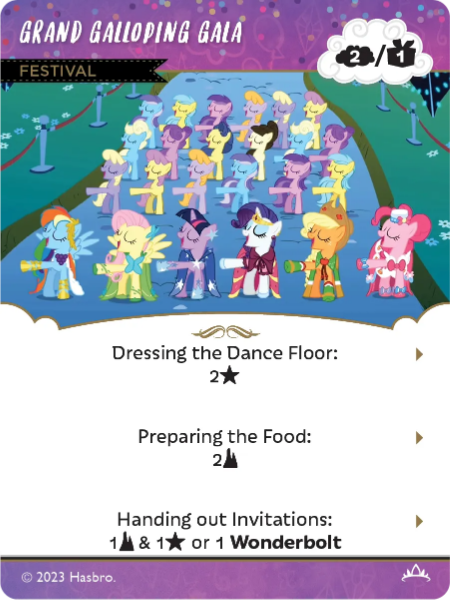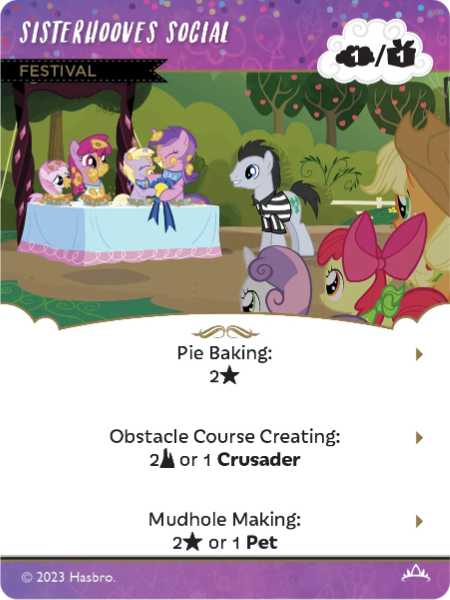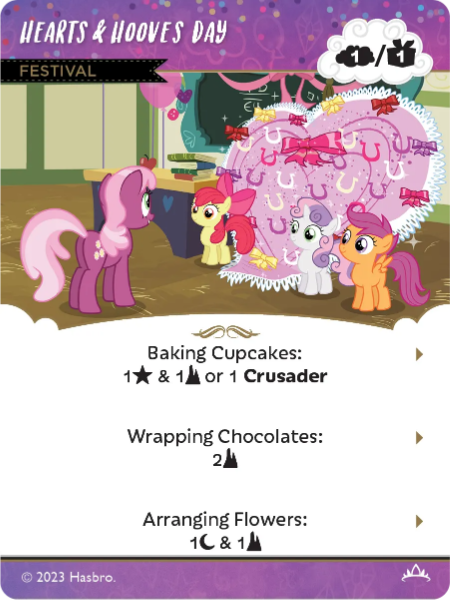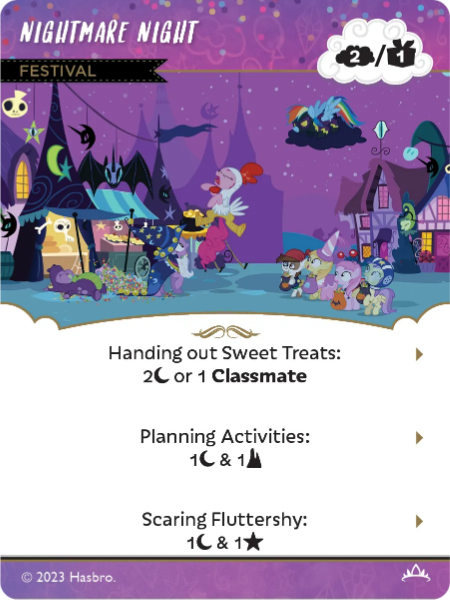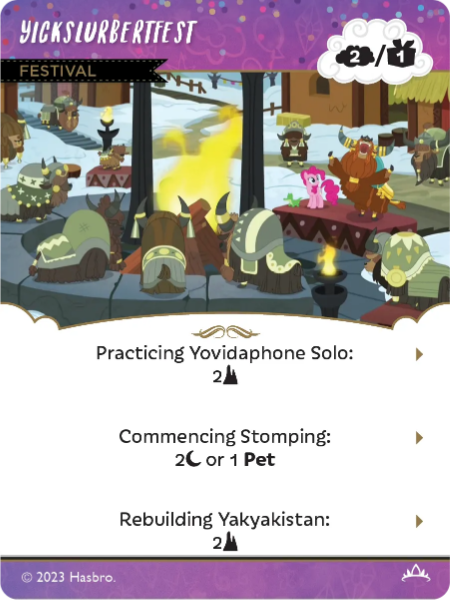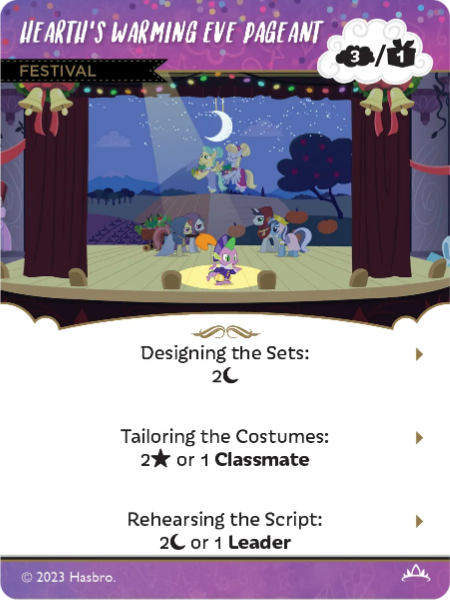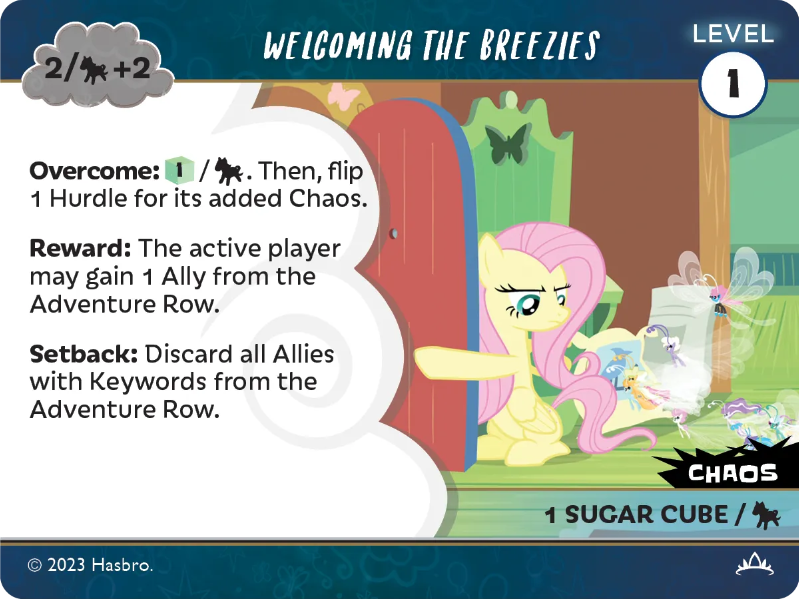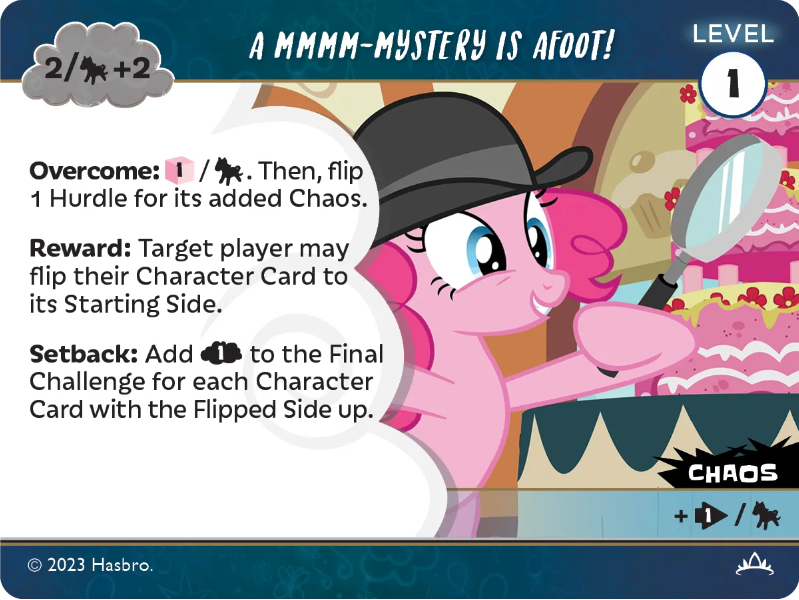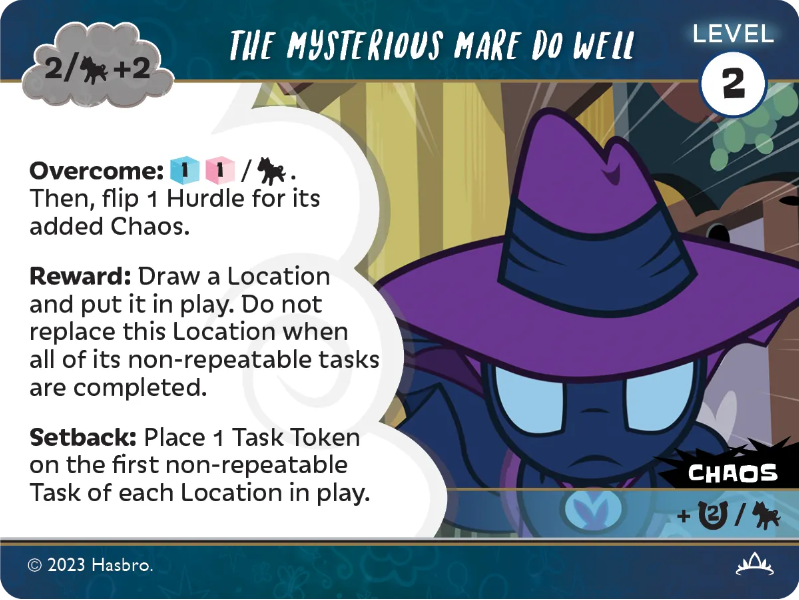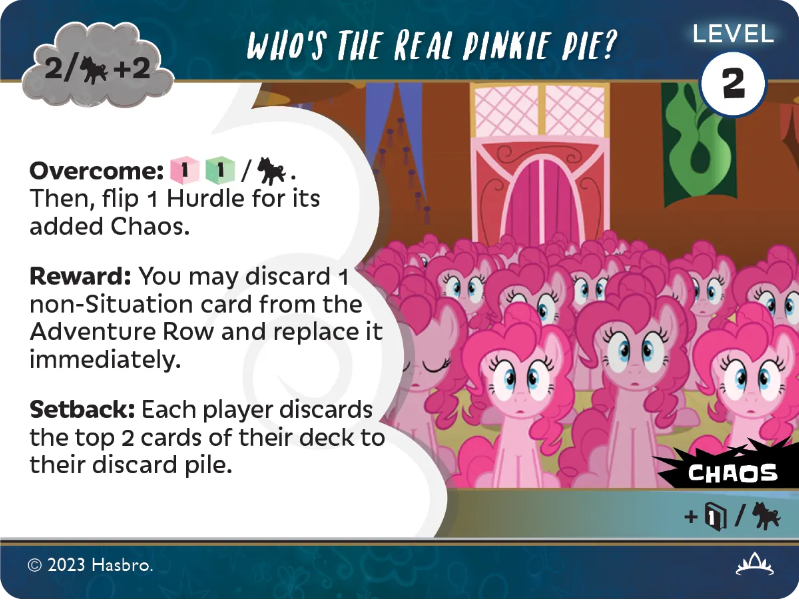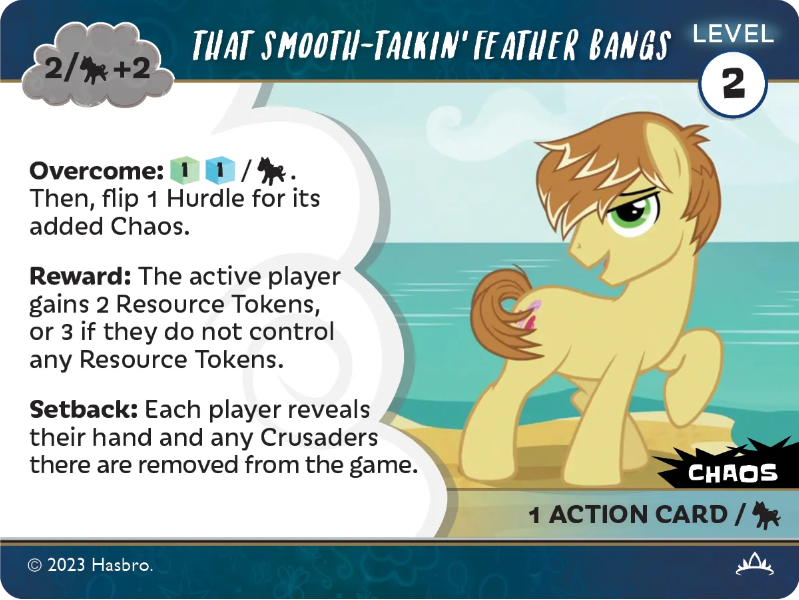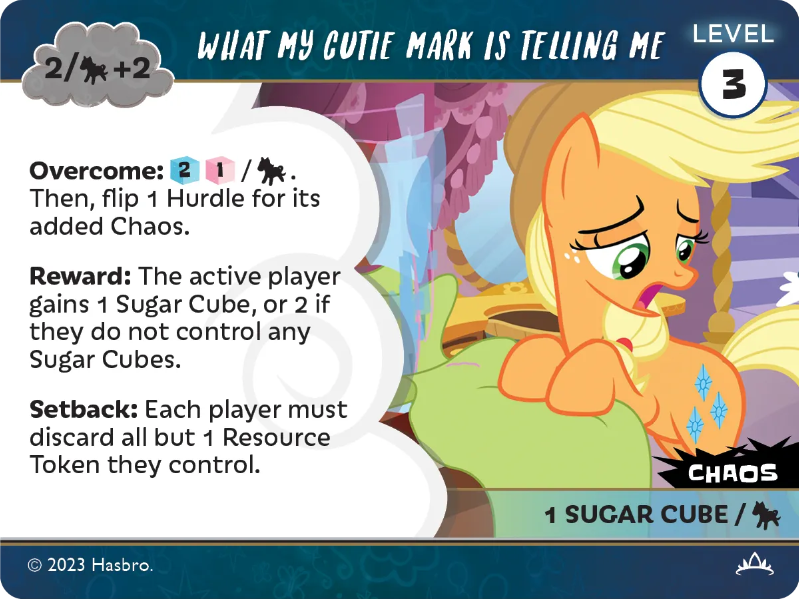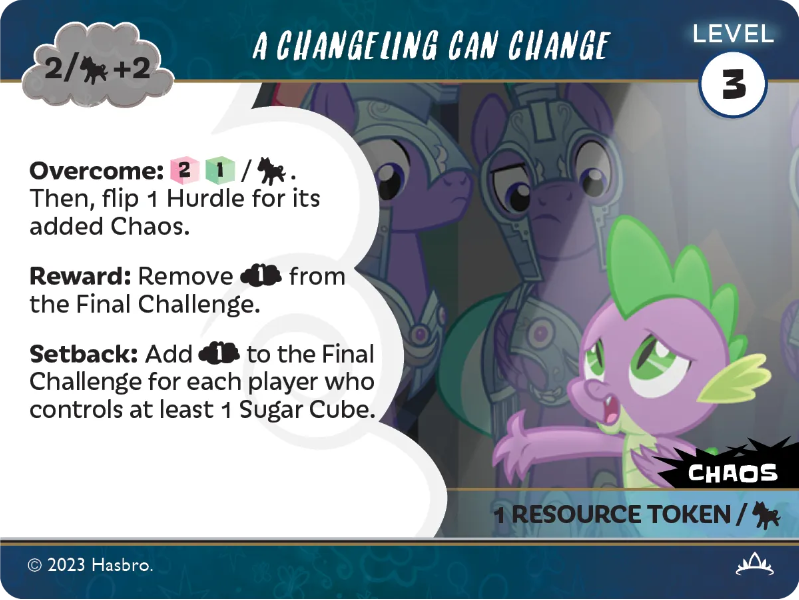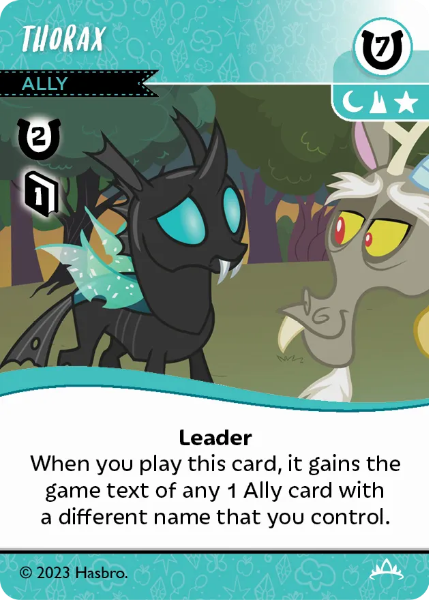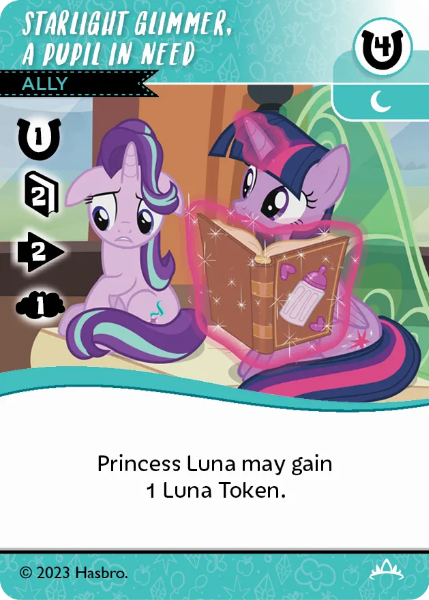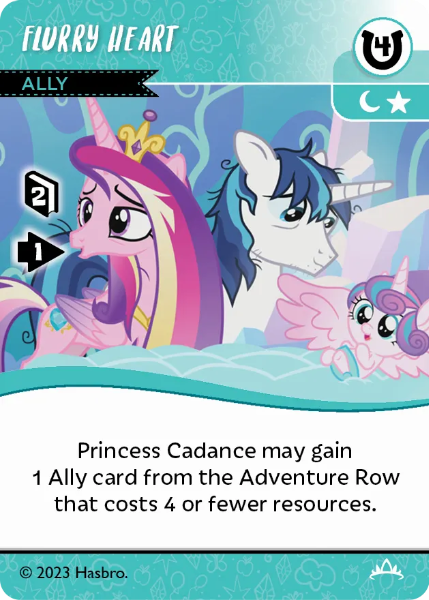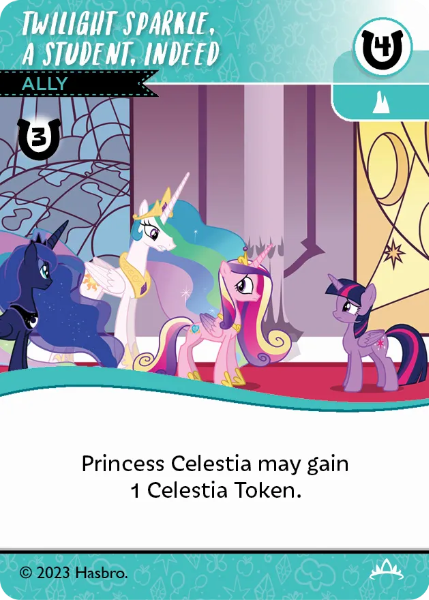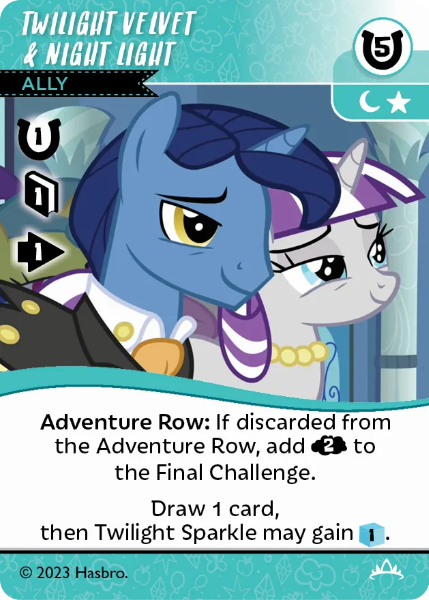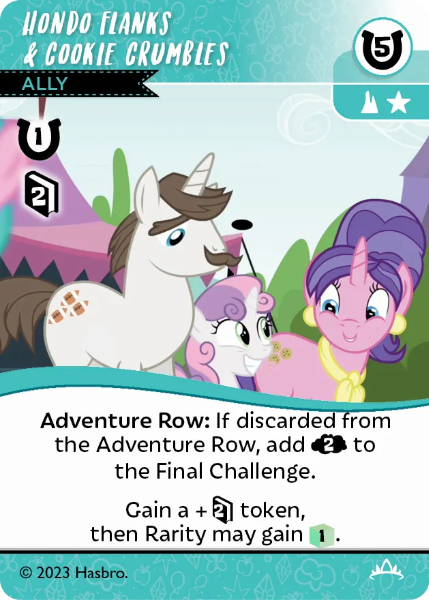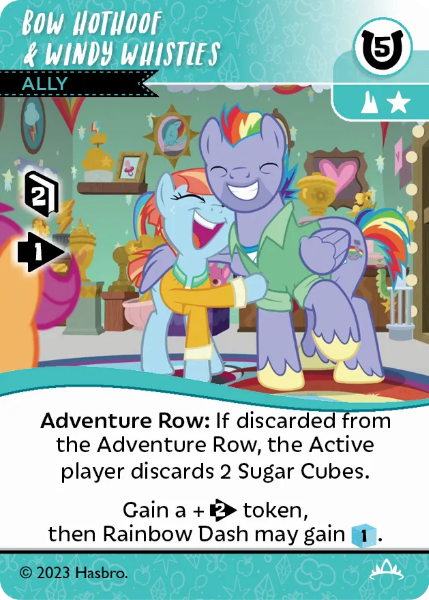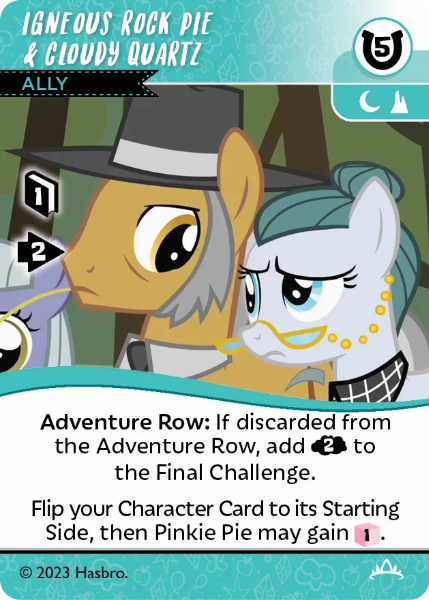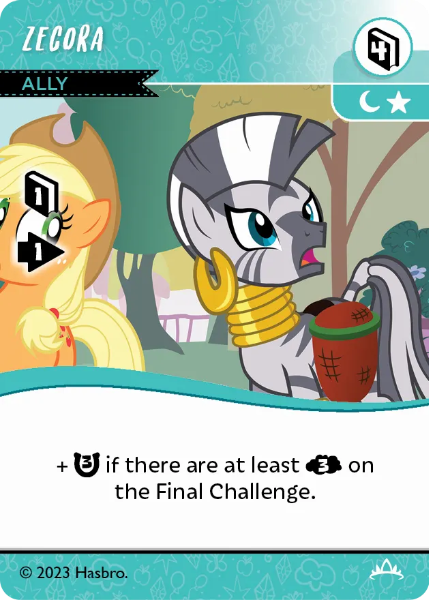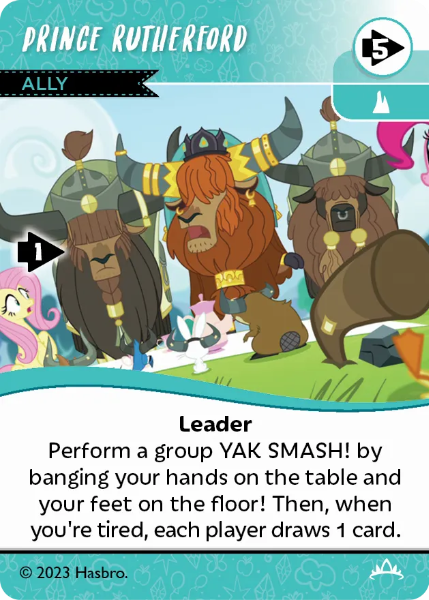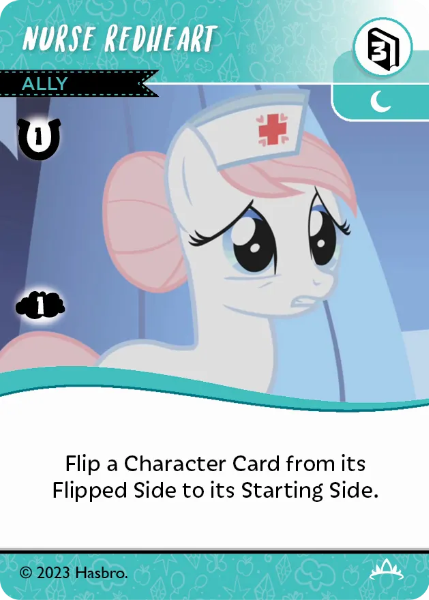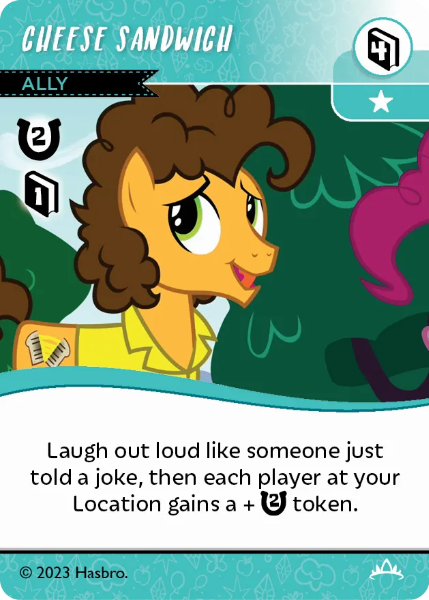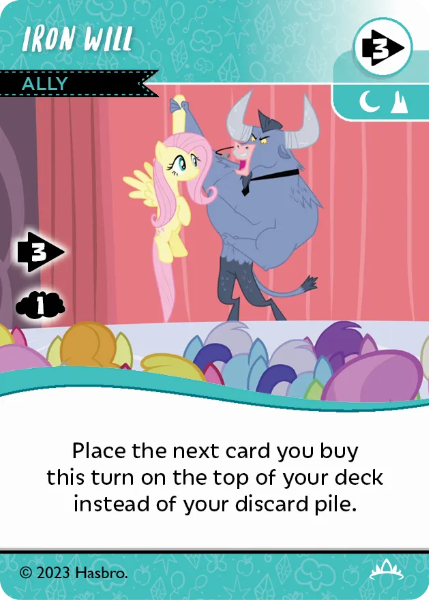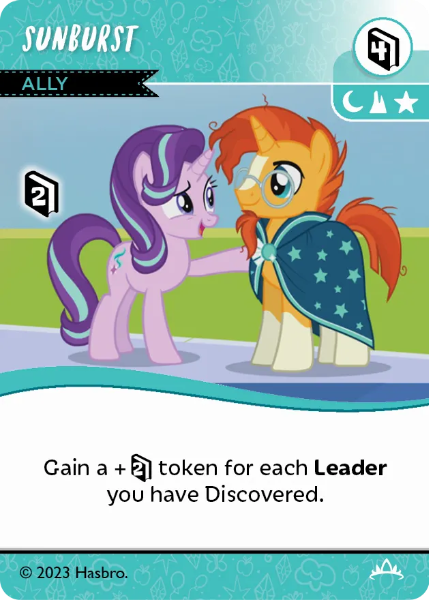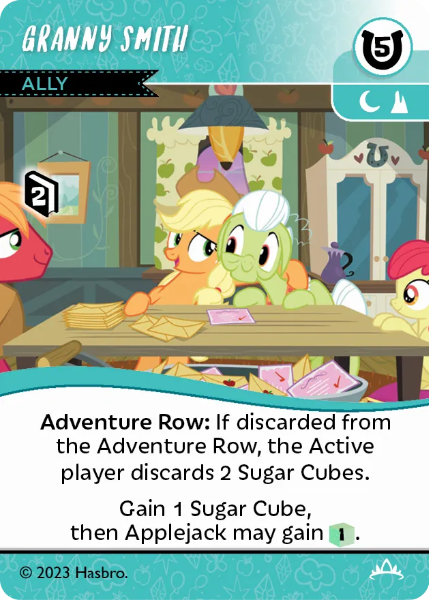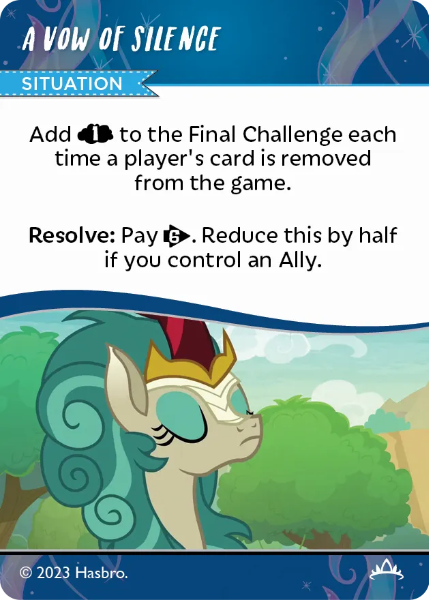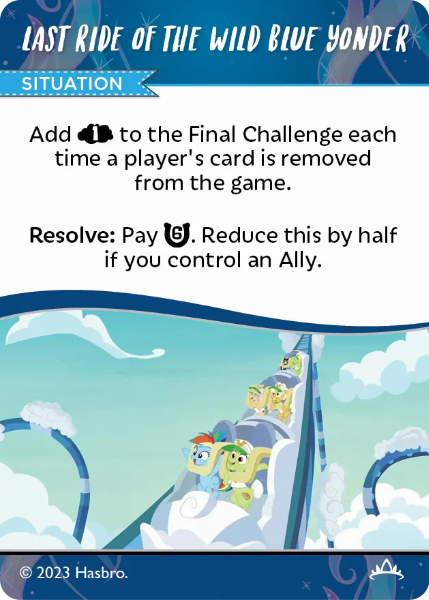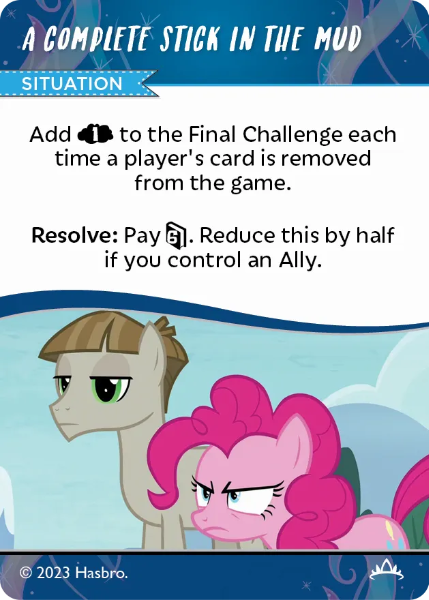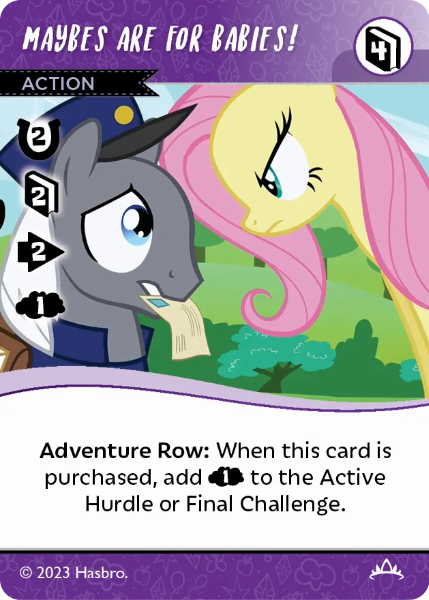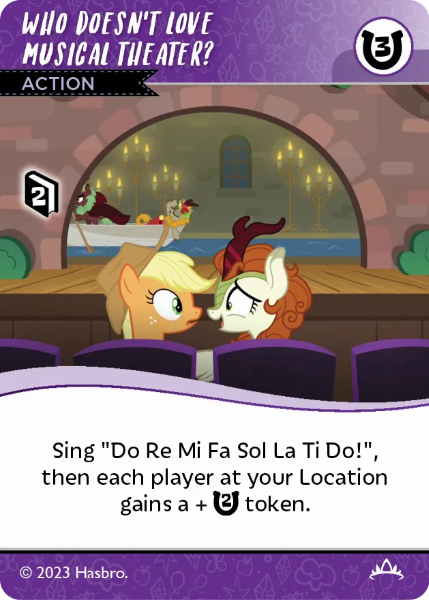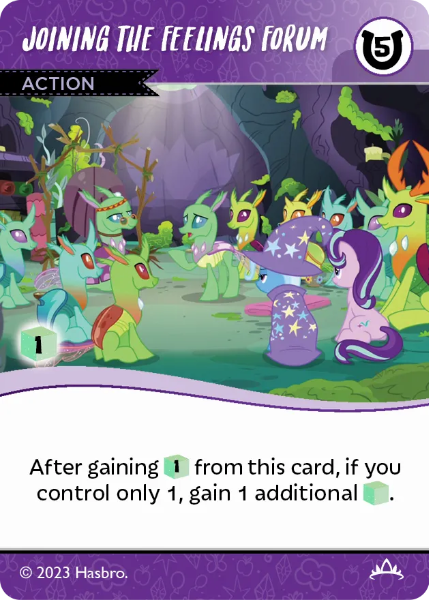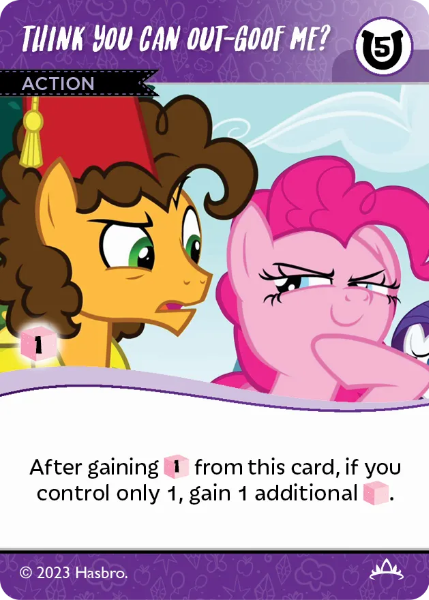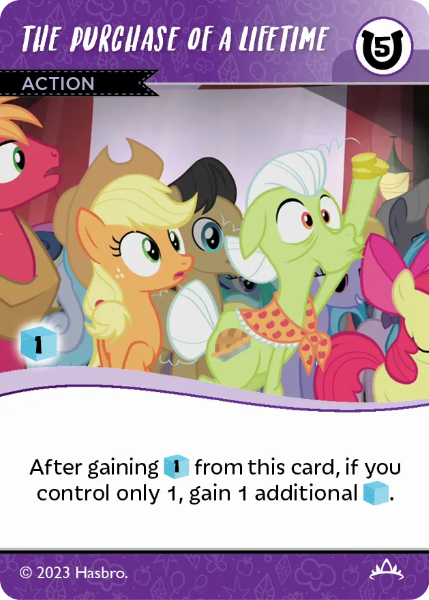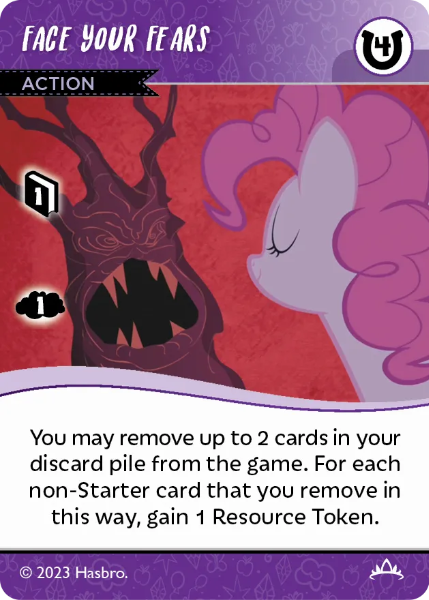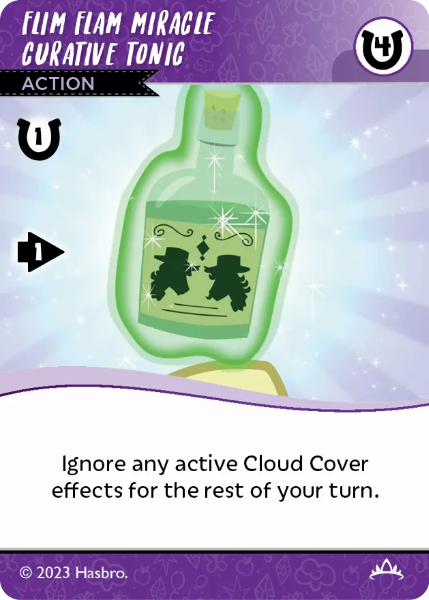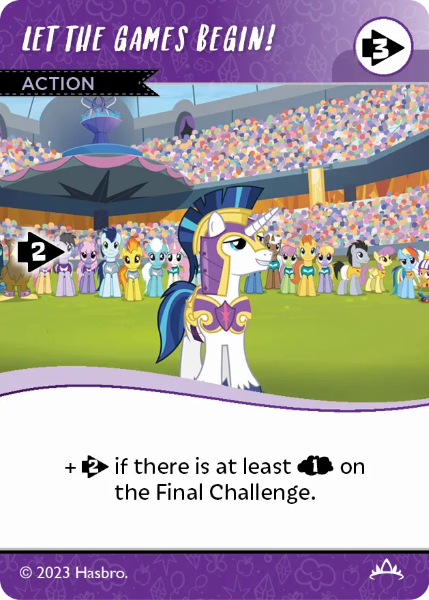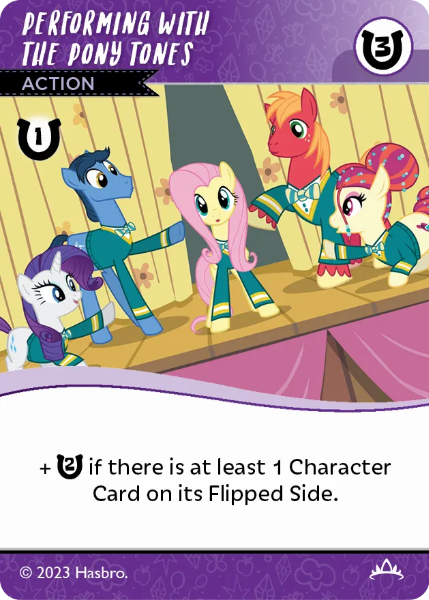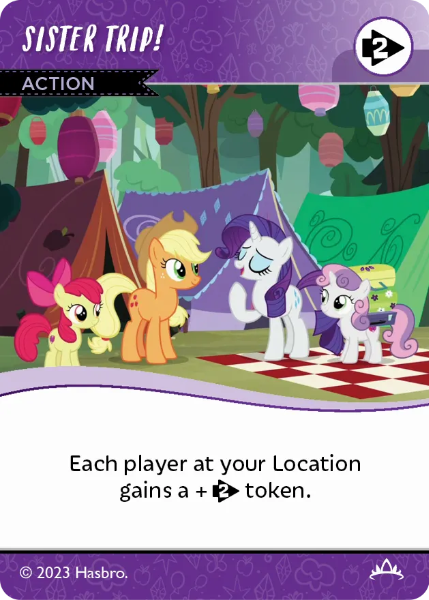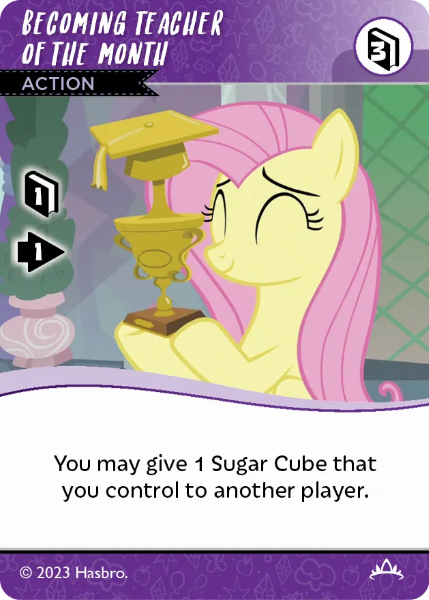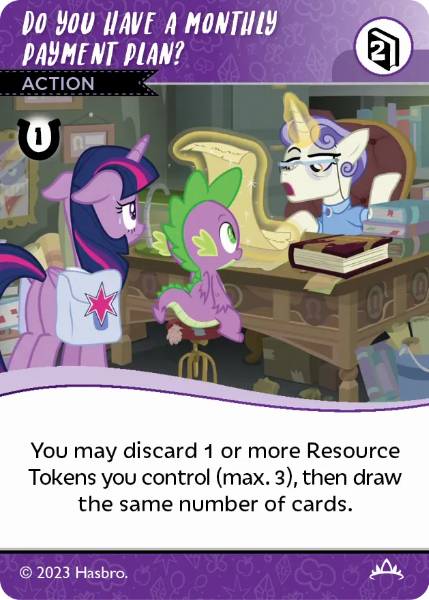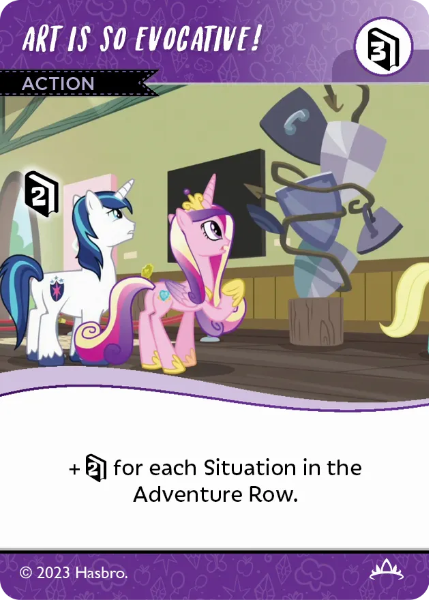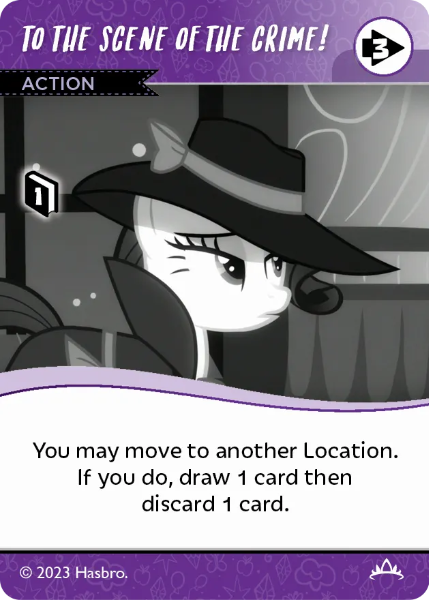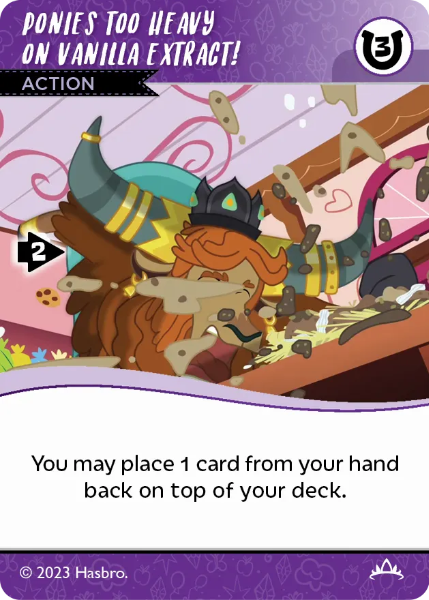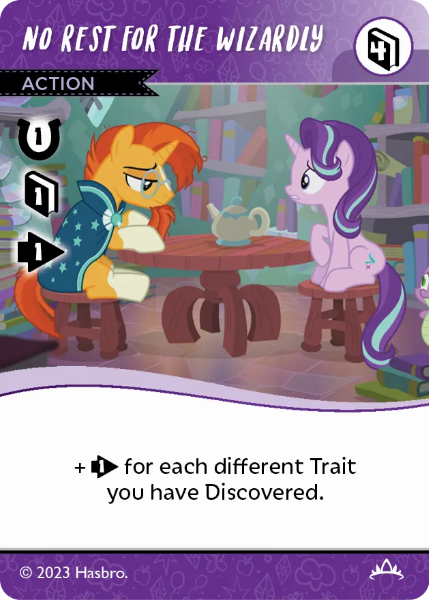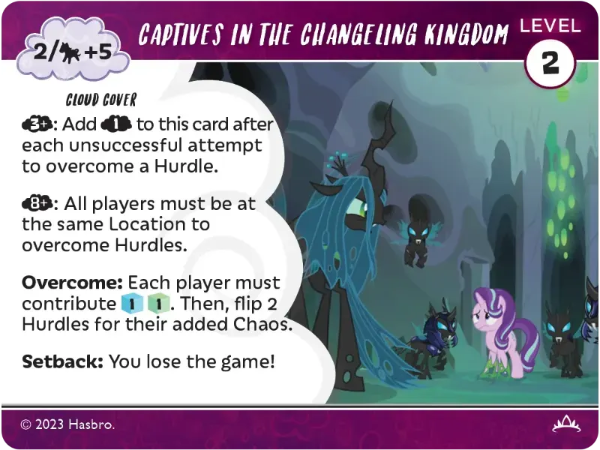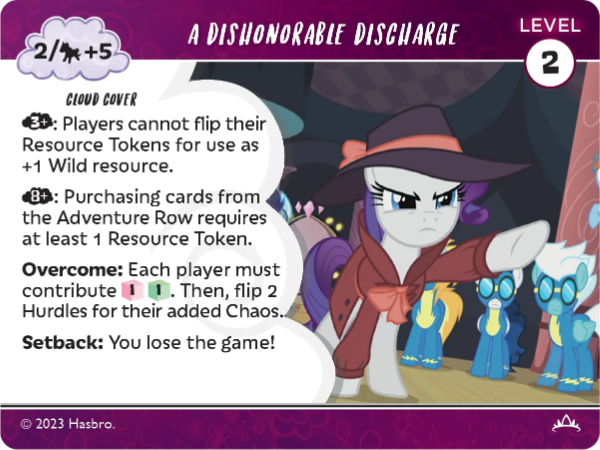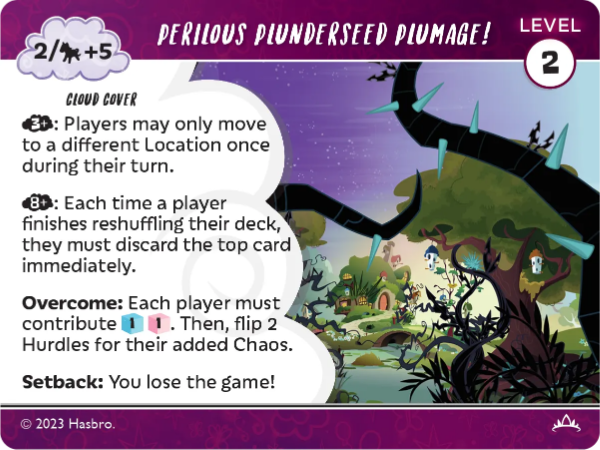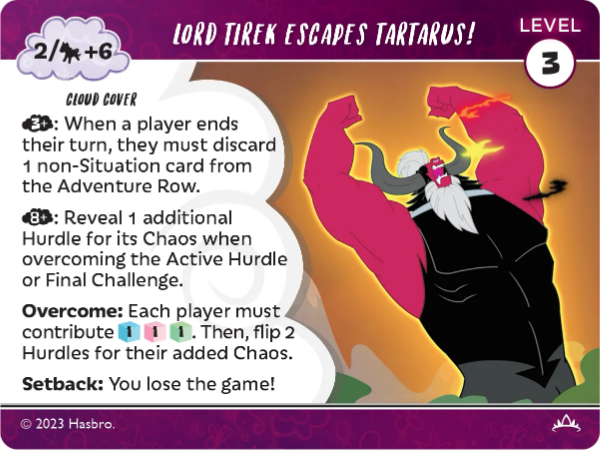 ---
This campaign can ship to:
US, Canada, EU, Norway, Switerland, UK, Australia, New Zealand
US, EU, UK, AU and NZ orders will be shipped from those respective regions. CA orders will be shipped from the US. All regions will enjoy customs friendly delivery with no duties due on delivery.
Shipping is expected in April 2023.
For orders going to the US, Canada, Australia, New Zealand please order from the US based store.
For orders going to EU/Norway/Switzerland please order from the EU based store.
For orders going to the UK please order from the UK based store.