Posted by Renegade Game Studios on Mar 2nd 2023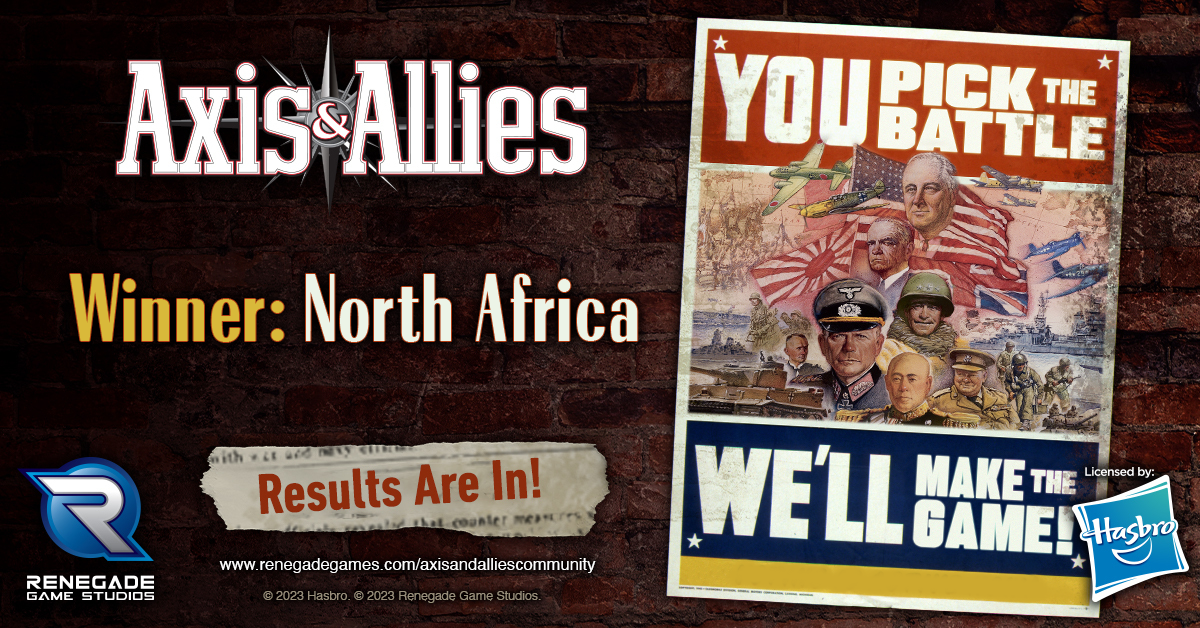 It was a hard-fought campaign for all sides with over 1000 votes, but we're very excited to announce that the North African theatre option has narrowly beaten Operation Market Garden, the Eastern Front, and Stalingrad as the community choice for the next NEW Axis & Allies board game! We'll be taking the fight to the sandy deserts of Egypt, Libya, Morocco, Algeria, and Tunisia next year!
You've done your part, now it's up to our talented team of game designers, artists, and more to make your dream reality! This new North Africa-themed entry in the Axis & Allies family is expected to release sometime in 2024, and as it comes together we'll be able to share details with you all!
Thank you to everyone that participated in the poll. Please keep an eye out for the next opportunity to put your stamp on the world of Axis & Allies and help us pick the battle!
---
Enlist in our official Axis & Allies community, The Officer's Club, to get involved in the conversation!