Posted by Renegade Games on Jun 8th 2021

Vampires awake from their torpor as the eternal roses are blooming. You have until sunrise to run to the labyrinth and pick the most beautiful bloom, hunting for humans on your way, tempting familiars into helping you, and increasing your powers to become the most notorious vampire.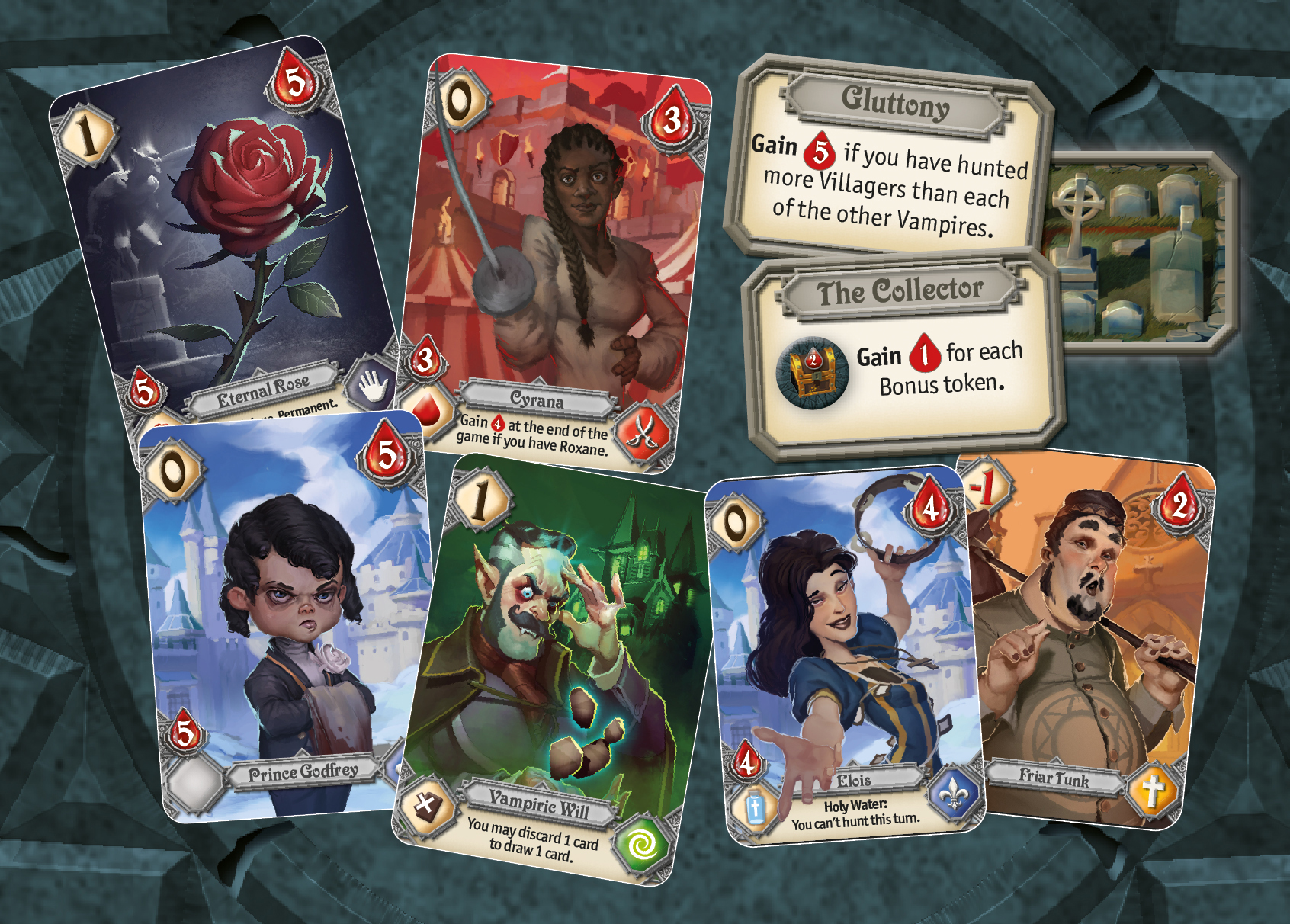 The Hunger is a race where each player will have to optimize their deck, hunt humans to gain victory points, fulfill secret missions, and eventually acquire a rose and return to the castle before sunrise. The more you hunt, the slower both you and your deck become, which will make it harder and harder to get back before daybreak. Can you become the most notorious vampire? Or will you burn to ashes at sunrise?
The Hunger plays 2-6 players in about 60 minutes, and pre-orders come with a set of 6 variant player boards at no additional cost!