Posted by Renegade Games on Sep 15th 2021

Greetings Vamily! Today we're updating you on the status of the Second Inquisition and Book of Nod books, and sharing some exciting news about improvements to the Vampire: The Masquerade 5th Edition implementation on Roll20!

While you can learn about the new books below, we're happy to announce today a number of improvements to the Roll20 version of Vampire: The Masquerade! These tweaks and fixes are just the beginning of a robust roadmap of additional functionality and features that will be added for both new and existing owners.
Dice updated to Vampire: The Masquerade Design in the dice roll template
Character sheets show when a character is impaired, and handle superficial and aggravated damage appropriately
Disciplines in the Core Rulebook have drag and drop functionality with the character sheet
If you haven't checked on the module recently, we encourage you to give it another look now, and please reach out to Roll20 with additional requests and any bugs encountered!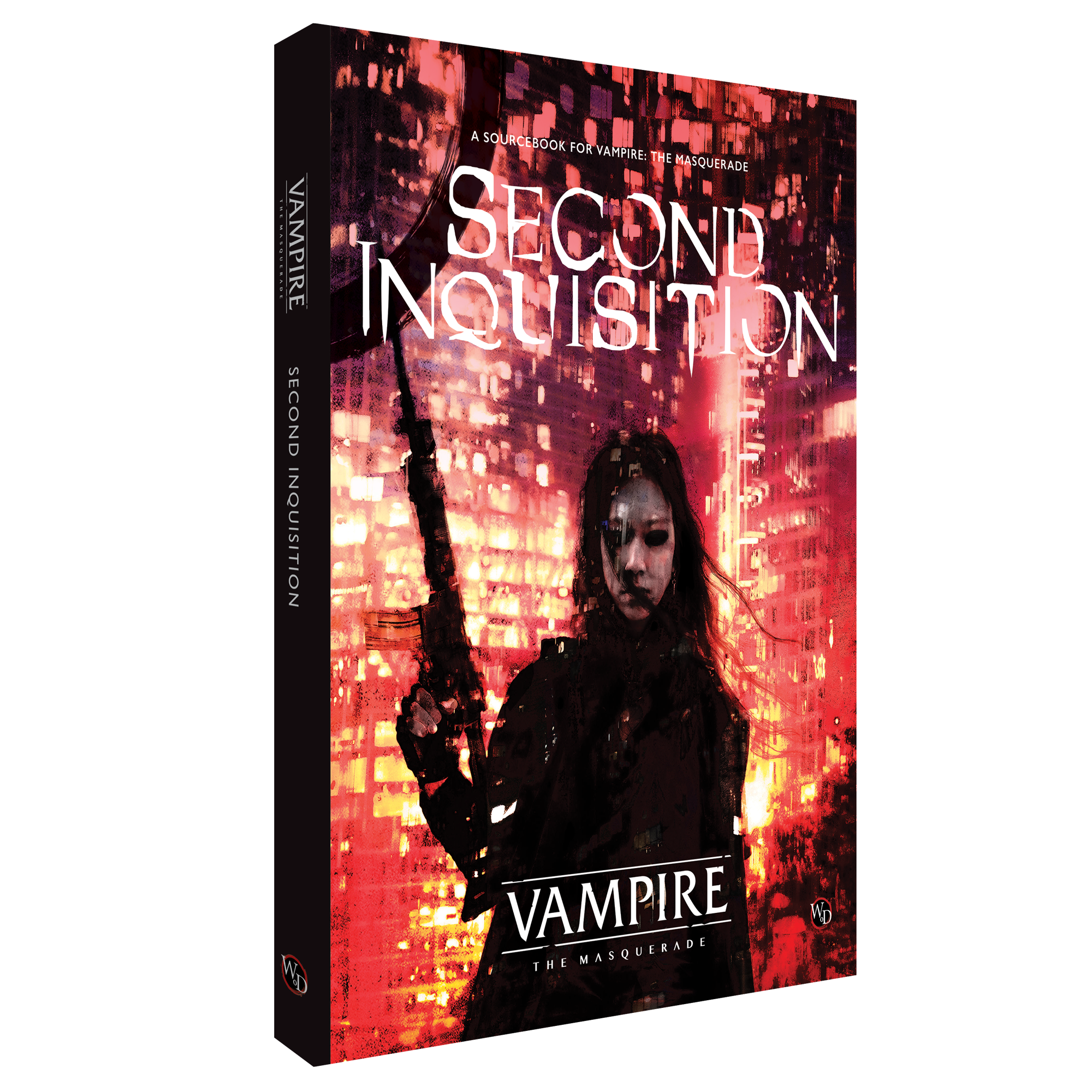 The secret Church and the hidden State, hunting the hunters in cities and across continents.
An antagonists' guide to the rising Second Inquisition, this book contains:
Opponents of your Kindred, and their special forces and equipment
Information on the fires rising against the world's vampires, stoked by the Society of St. Leopold and the American FIRSTLIGHT black program
New tools to expand your chronicles, including eldritch Artifacts, dozens of dangerous antagonists, and the tactics your coterie can use to fight back
Release Expected: January 2022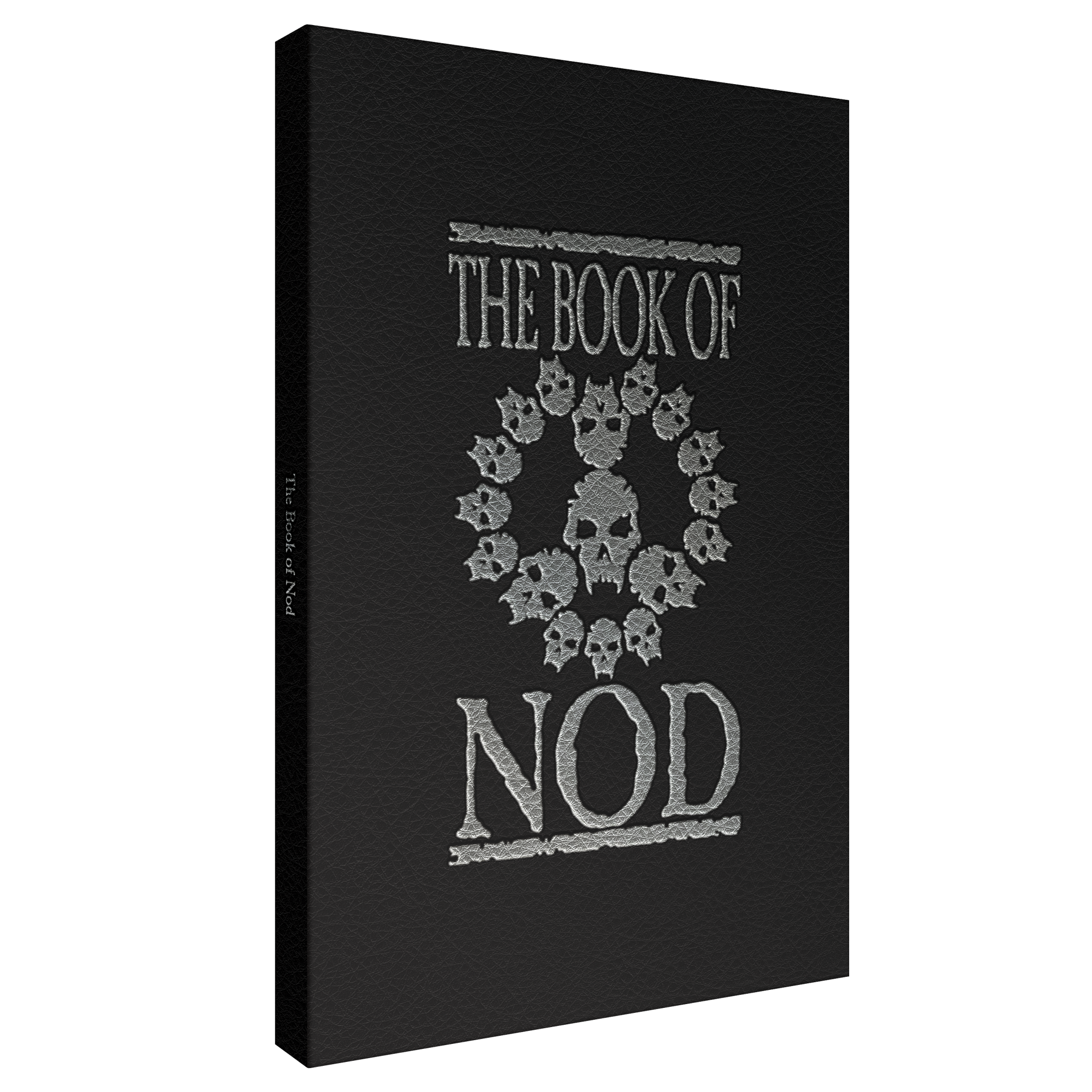 The Book of Nod is a collection of mythic texts for use in the Vampire The Masquerade Roleplaying Game.

Presented as an epic poem, the Book of Nod is an in-game resource, viewed as sacred by Noddist scholars and most vampire elders, especially of the Sabbat. Rather than a book of game mechanics, this book can be used as a prop and for lore, as it outlines the genesis of vampires with the mythology of Caine.
Faux-leatherbound book with silver foil, gilded pages, and a blood-red ribbon
Rich mythology of the creation of vampires, usable as an in-game prop, clues and Story motivation for players, or as Storyteller inspiration
A perfect companion to Sabbat: The Black Hand for your 5th Edition Vampire: The Masquerade game
Loaded with legacy art from the original printing

Release Expected: October 2021