Posted by Renegade Games on May 25th 2021
Renegade's first all-new sourcebook for Vampire: The Masquerade 5th Edition arrives this August! Sabbat: The Black Hand includes everything you need to include the Sabbat as antagonists in your game.

Inside you'll find descriptions of the Paths of Enlightenment, the foundations of Sabbat identity, information on the Gehenna War, and details on how the Sabbat opposes the dread Antediluvians. You'll get new tools to expand your chronicles, including Discipline powers, minions and servitors, and the horrifying Ritae of the Sword of Caine.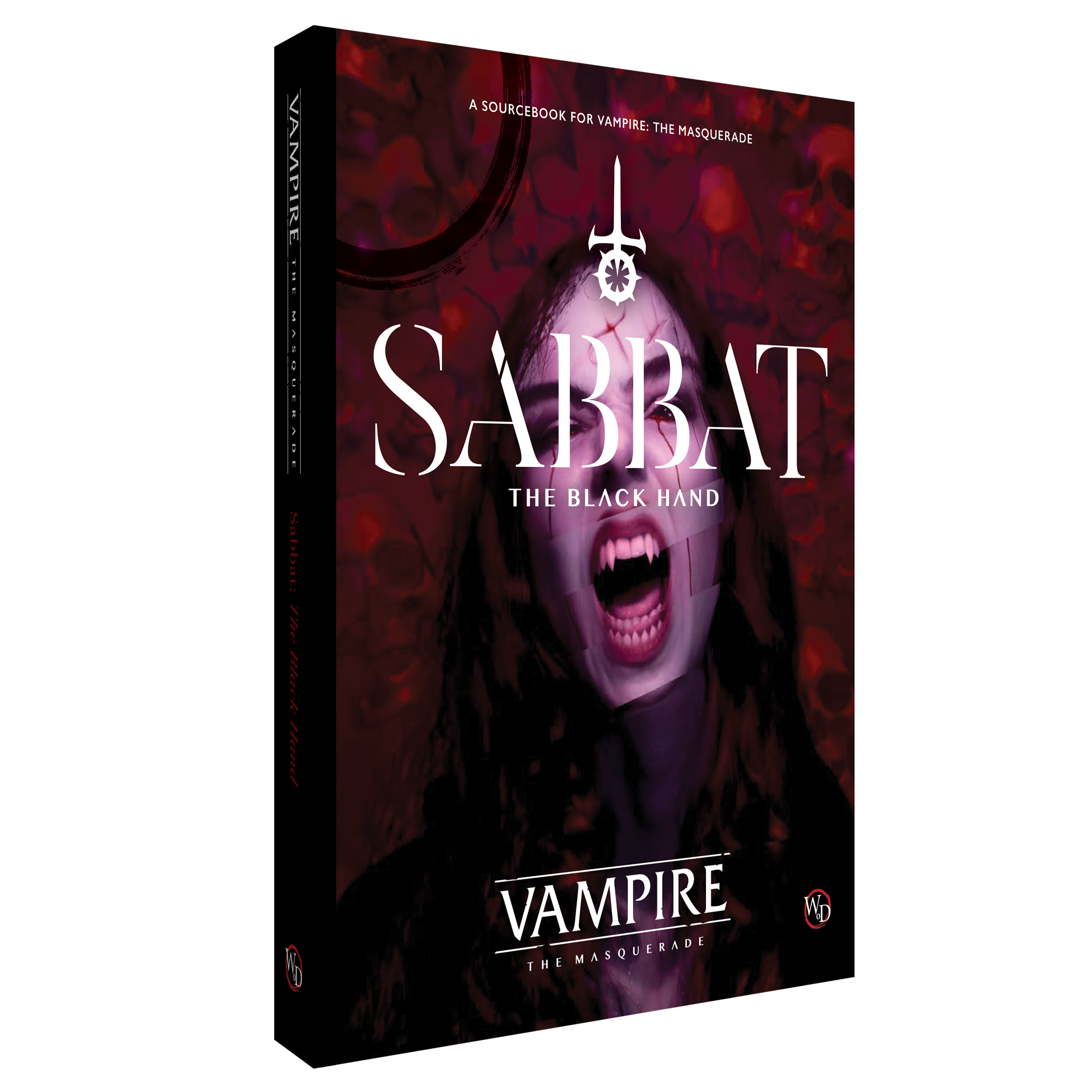 Vampire: The Masquerade 5th Edition Storyteller's Screen & Toolkit
The official Vampire: Masquerade 5th Edition Storyteller Screen is a high quality multi-panel portrait format and features plenty of content to help power your chronicle. The exterior features beautiful rendered artwork from Vampire: The Masquerade, while the inside cover contains useful rules references, tables and charts for Storytellers!
In addition to the screen, the Toolkit contains 32 pages of useful tools and advice on creating and running a Vampire: The Masquerade chronicles.
Both products are available to pre-order now on our webstore(international shipping coming this summer), and will be available at your friendly local game store as well. Additionally, Sabbat: The Black Hand will be released as a PDF as well. More information to come on that later!