Posted by Renegade Game Studios on Sep 27th 2023
Renegade has partnered with Fantasy Grounds to bring you a Werewolf: The Apocalypse Virtual Tabletop Experience!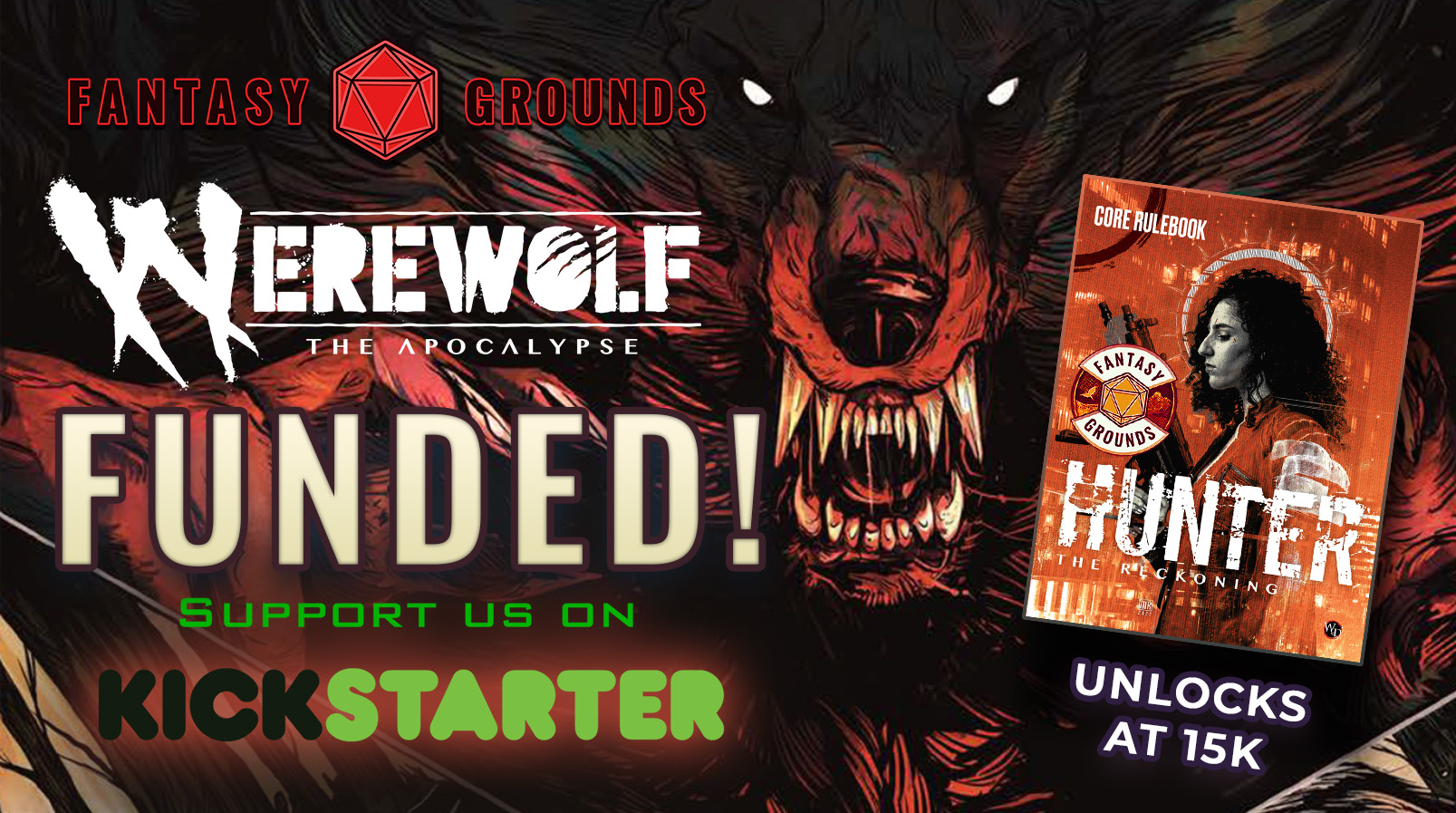 Renegade Game Studios has partnered with Fantasy Grounds to bring Werewolf: The Apocalypse to the digital platform Fantasy Grounds Unity (FGU). The Kickstarter campaign has received an overwhelming amount of support (campaign is sitting at $16,477 at the time of writing this). You can back the campaign HERE.
Fantasy Grounds Unity is a virtual tabletop that revolutionizes the way you play RPGs. Fantasy Grounds Unity automates dice rolls, tracks experience, streamlines character creation, and more! Now you'll be able to play Werewolf: The Apocalypse from the comfort of your own home with your long-distance gaming group.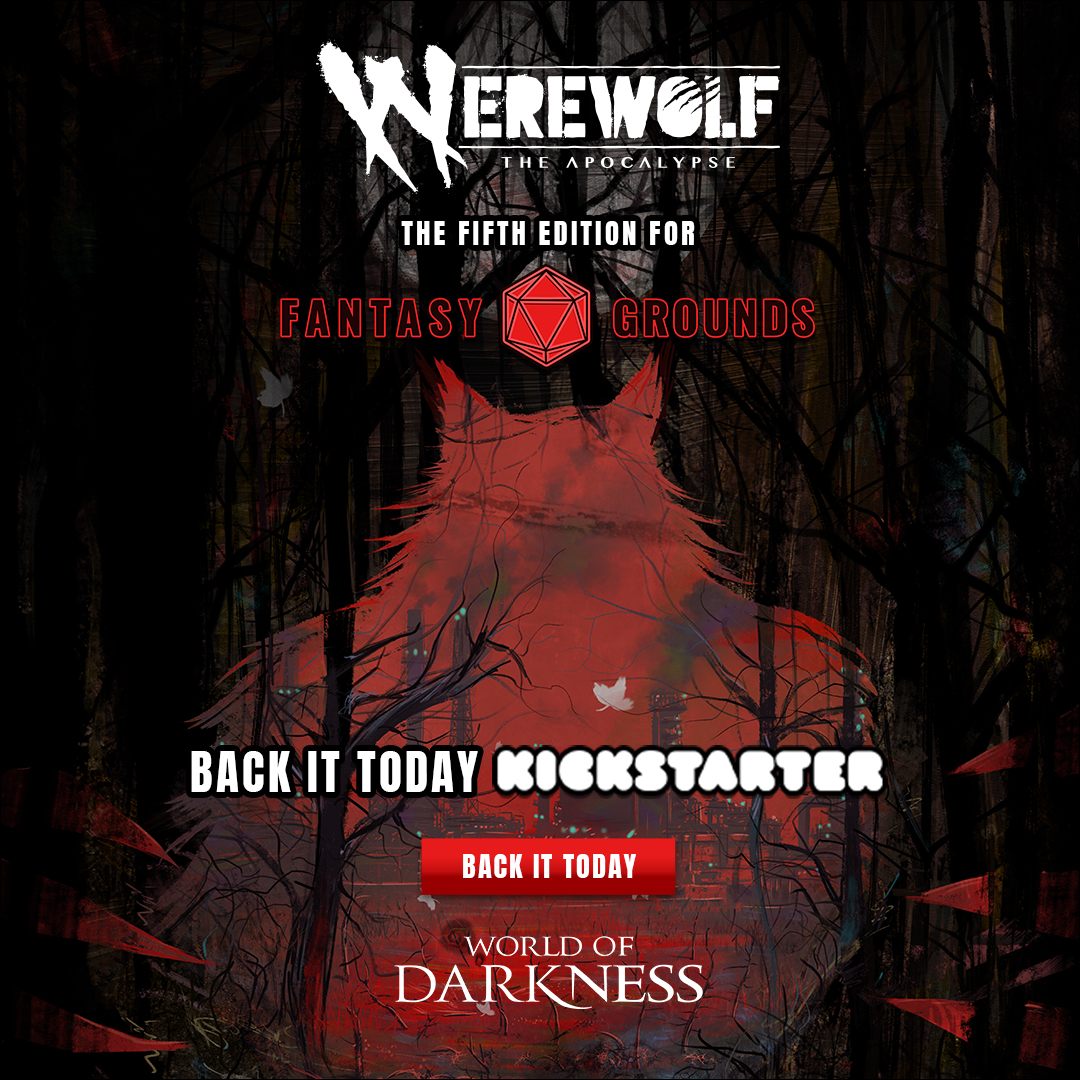 Rewards for backers include Werewolf: The Apocalypse 5th Edition Ruleset for FGU and the Werewolf: The Apocalypse 5th Edition Core Rules Module for FGU, as well as numerous add-ons that backers can add for an additional cost. Add-ons include other World of Darkness books for Fantasy Grounds including sourcebooks for Vampire: The Masquerade 5th Edition and the Core rulebook for Hunter: The Reckoning 5th Edition. Back the campaign now to secure your rewards!