Posted by Renegade Game Studios on Aug 16th 2022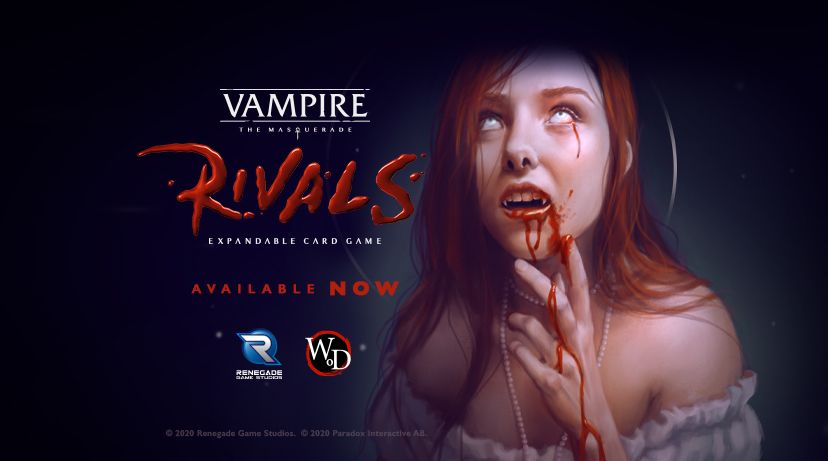 Vampire: The Masquerade Rivals had a huge presence at Gen Con 2022! We had something for just about every player to enjoy - introductory tournaments, high tier tournaments, one versus one tournaments, and even a brand-new format - team play!

Didn't make it to the show this year? Here are the Rivals highlights from the week!
---
Thursday we hosted our first Vampire: The Masquerade Rivals intro tournament, with 20 new players! This newbie-friendly event restricted players to any pre-constructed deck from the Rivals core set or any expansion. This kept things very accessible and the vast majority of players were participating in their first tournament!
---
Friday many of the top Rivals players in North America (and one Aussie!) gathered for the 2022 North American Continental Conclave. 10 Princes from around the United States joined dozens of other players to fight for the title of Justicar, and a collection of great prizes! The 16 players who made the top cut during Friday's tournament played Saturday morning, with Daniel Trujillo taking top honors and the title!

Daniel played a Hunt the Hunter's deck featuring Vampires from 6 different clans!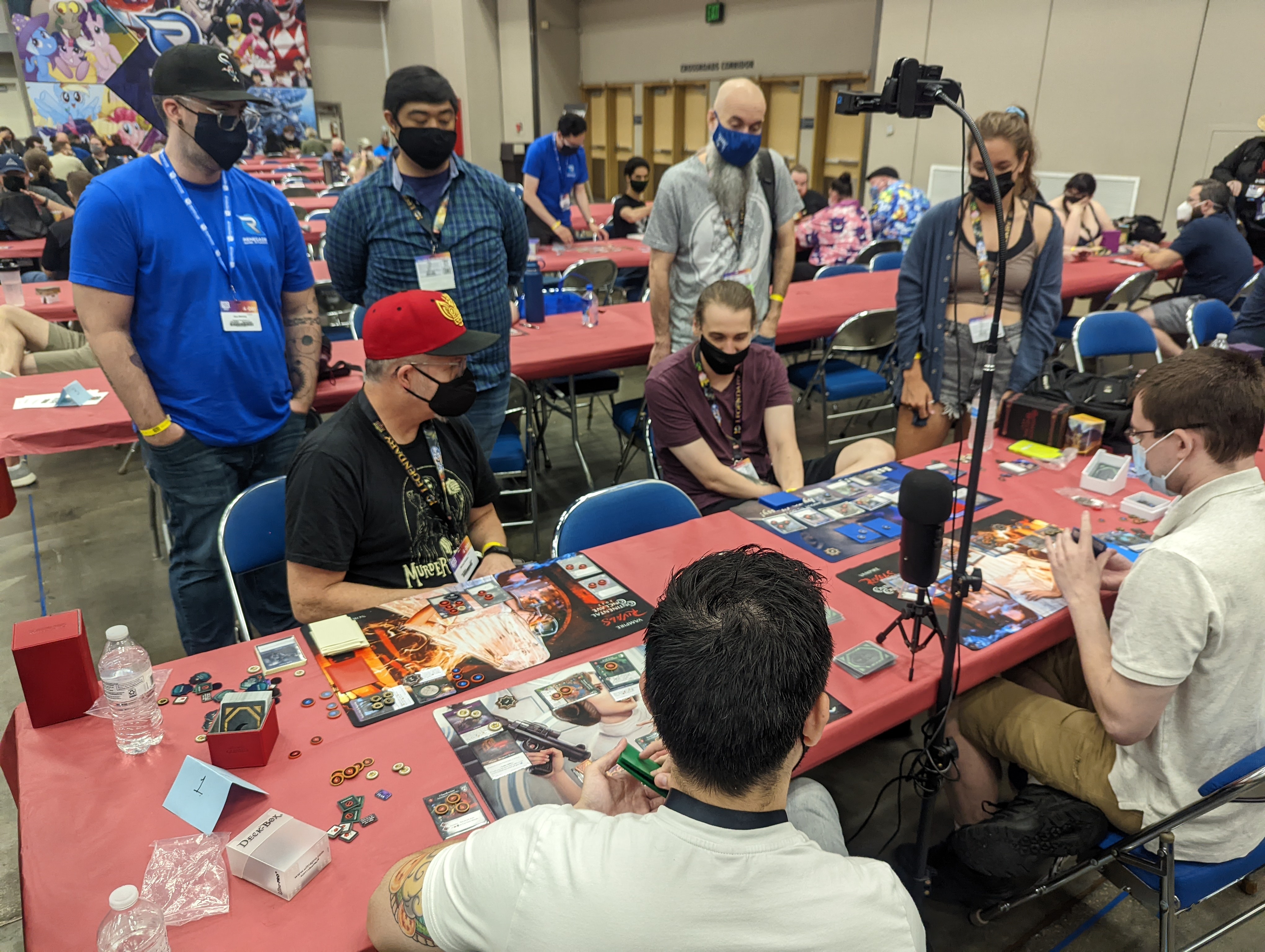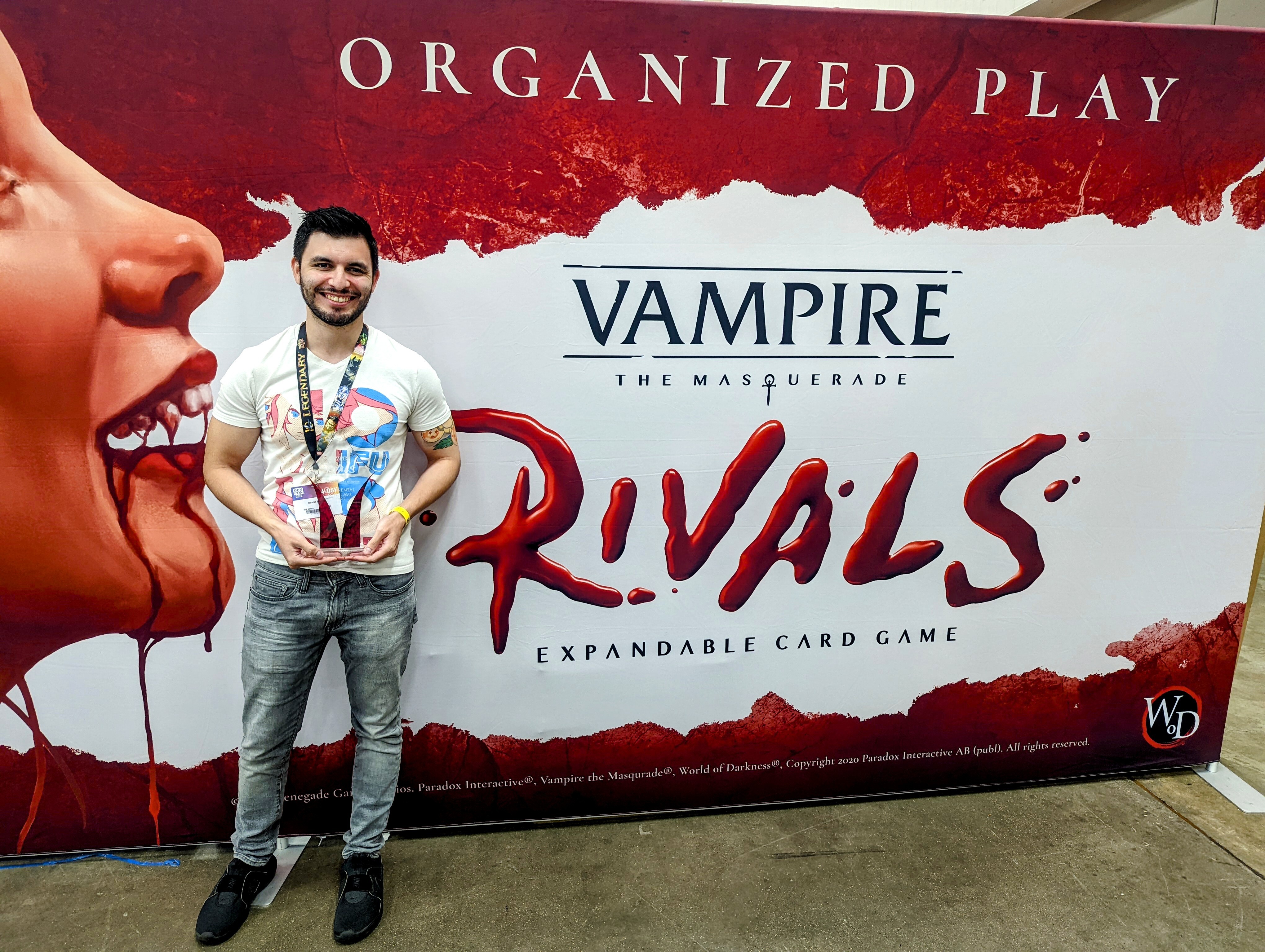 ---
Saturday afternoon, sixteen players faced off in our Head to Head Challenge, with LeAnne LaFollette (Prince of San Antonio) of Texas taking top honors with an aggressive Gangrel deck!

One versus one Rivals is a very different game from multiplayer, with many players choosing a totally different deck for head to head games!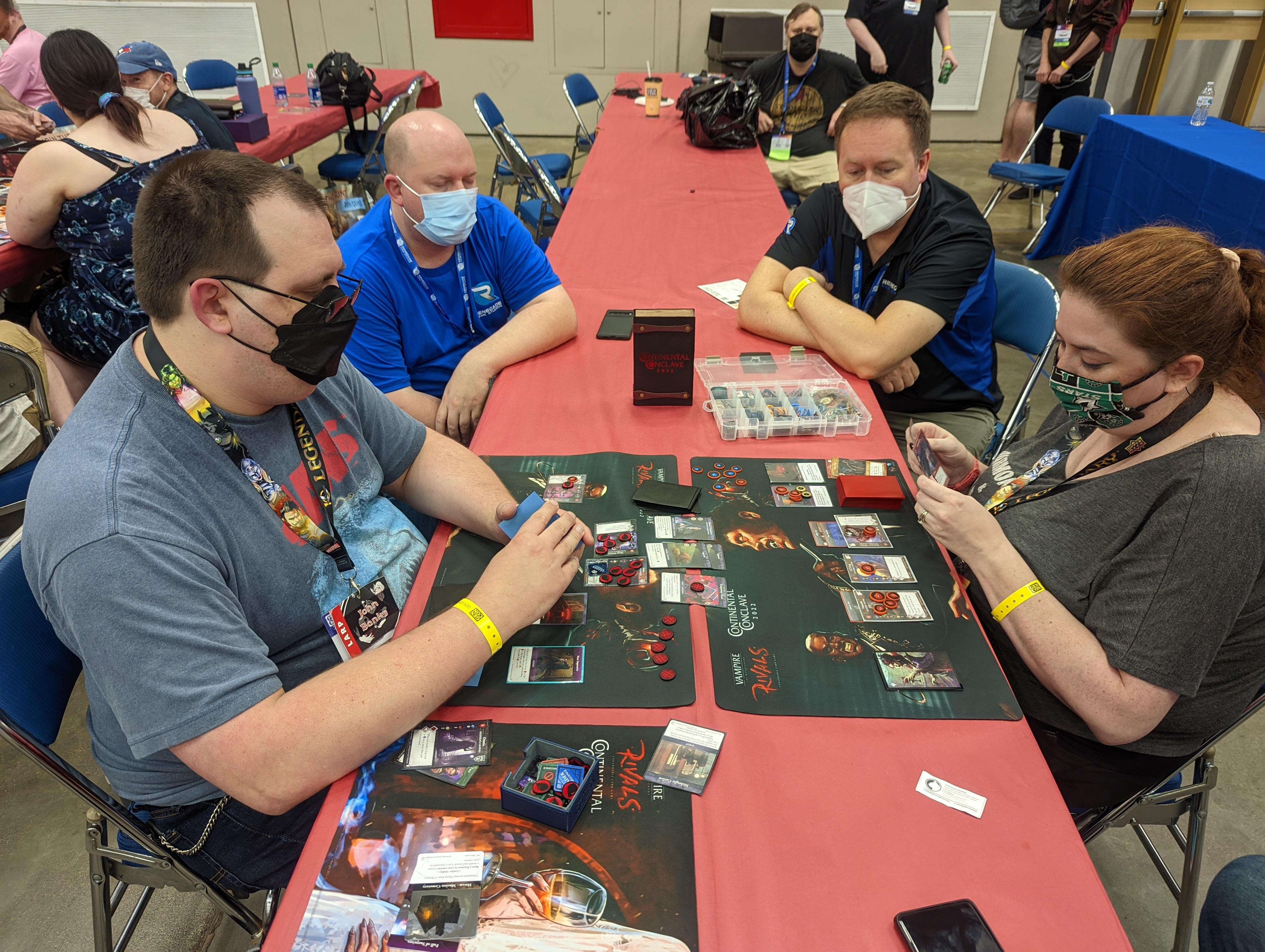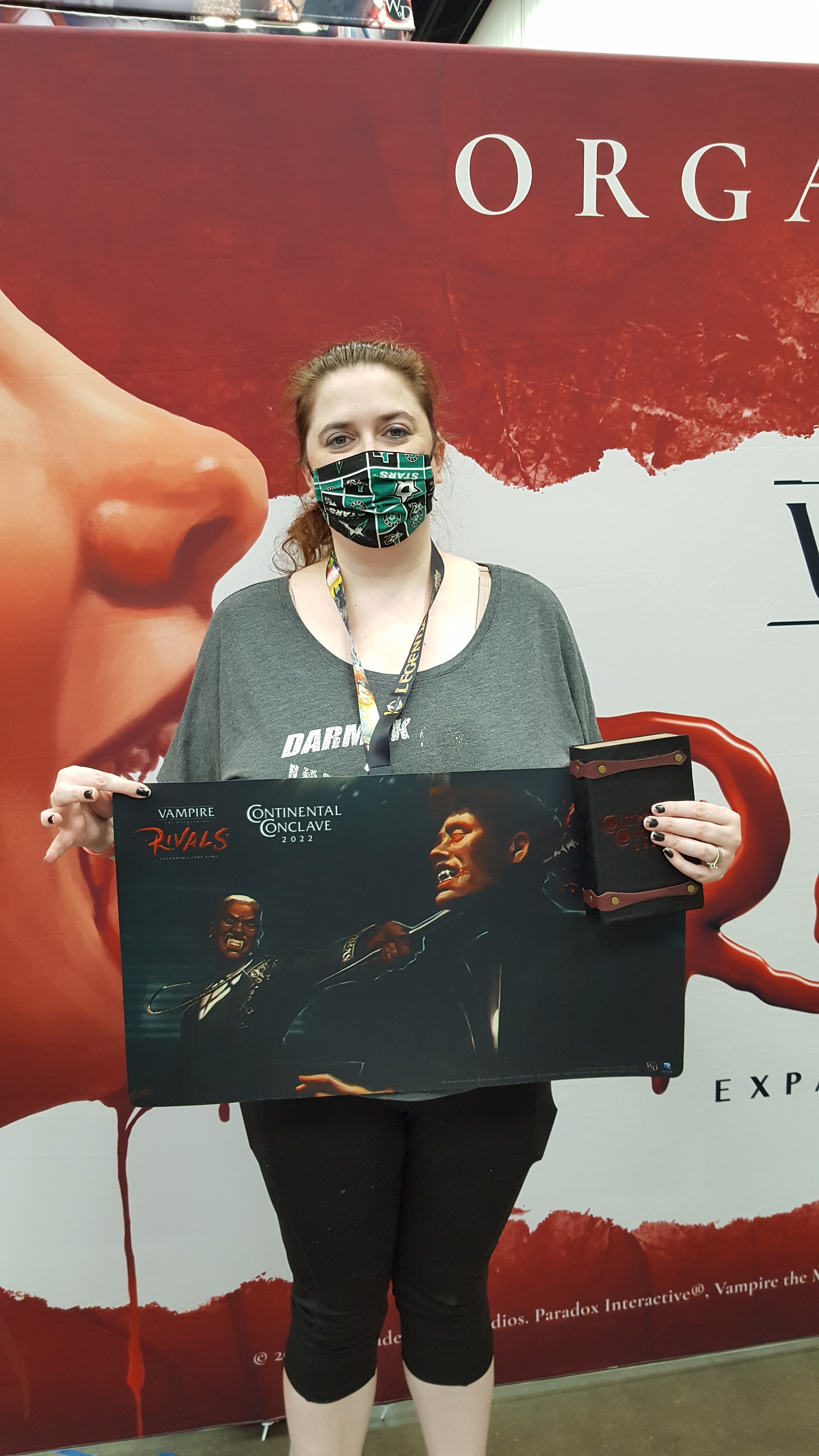 ---
Sunday we wound up our week of great Rivals Organized Play with the team event, a brand-new format that was recently developed! With teammates able to pool resources and abilities in new ways, the way was open for new strategies.

Rivals power couple Robert Jordan (Prince of Burbank) and Allie Cavasinni (Prince of Ft. Collins and San Diego) teamed up and took down their competition!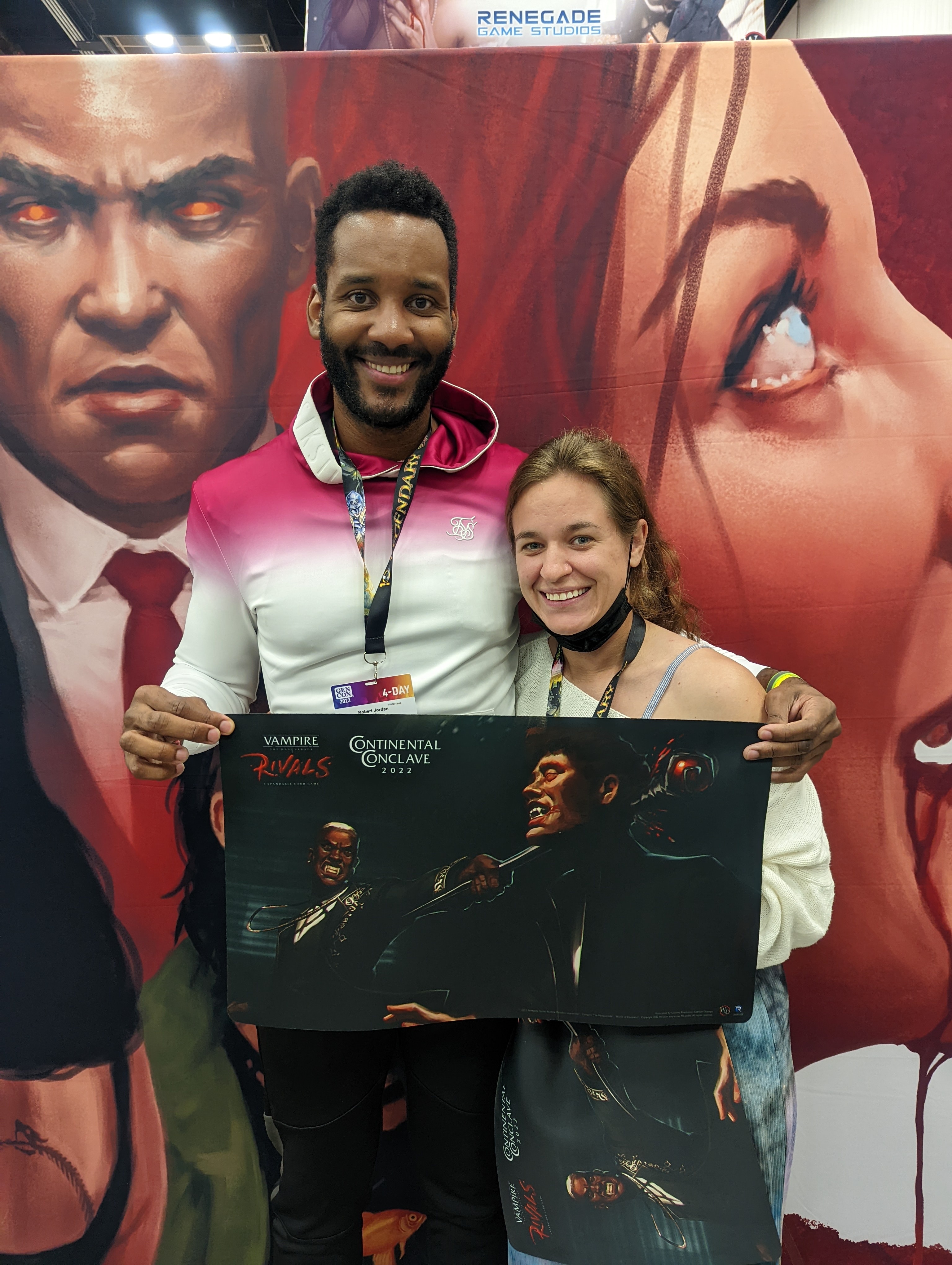 ---
These tournaments wouldn't have been possible without this amazing team of judges and Organized Play professionals! If you didn't make it to one of these events, be sure to come by next year! We look forward to seeing you.