Posted by Renegade Games on Aug 24th 2022

The Dragon & The Rogue is an expansion for Vampire: The Masquerade - Rivals that adds two new clans: Tzimisce & Ravnos! The Tzimisce seek to possess and distort the physical world around them, often creating ghouls to do their bidding. Ravnos are daredevil tricksters that constantly leave their world behind in search of fresh opportunities to exploit.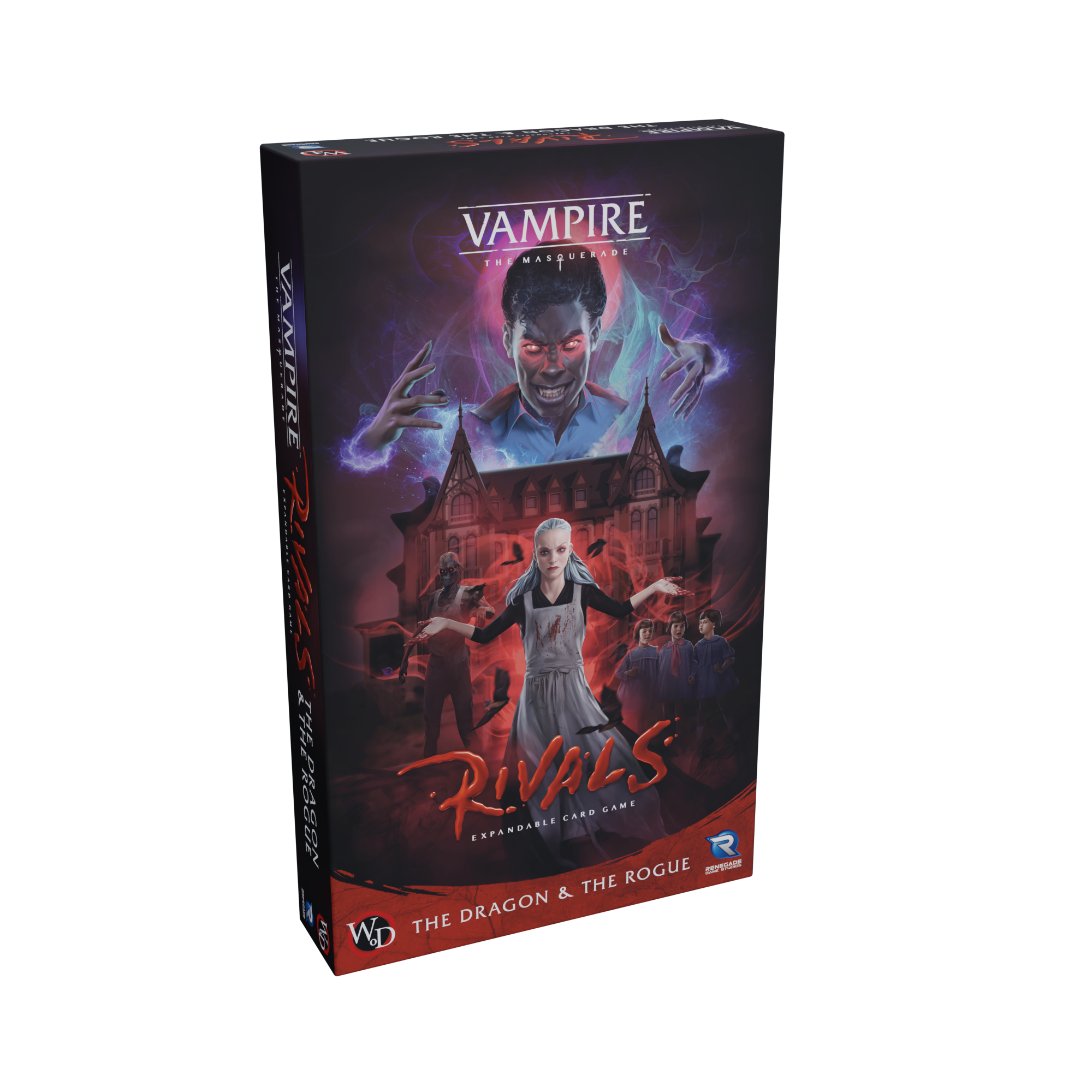 As with previous expansions, The Dragon & The Rogue contains a pre-constructed deck for each faction, easy to crack the box open and dive right into the two new clans! In addition, the expansion includes a 30-card Crypt Pack, full of more ways to alter and customize your decks, and as always all cards are totally compatible with the rest of your Vampire: The Masquerade Rivals collection for nearly endless deck possibilities! Pre-orders include a two-card promo pack featuring monstrous alt-art versions of Vampires Angela and Stefan Cel Tradat!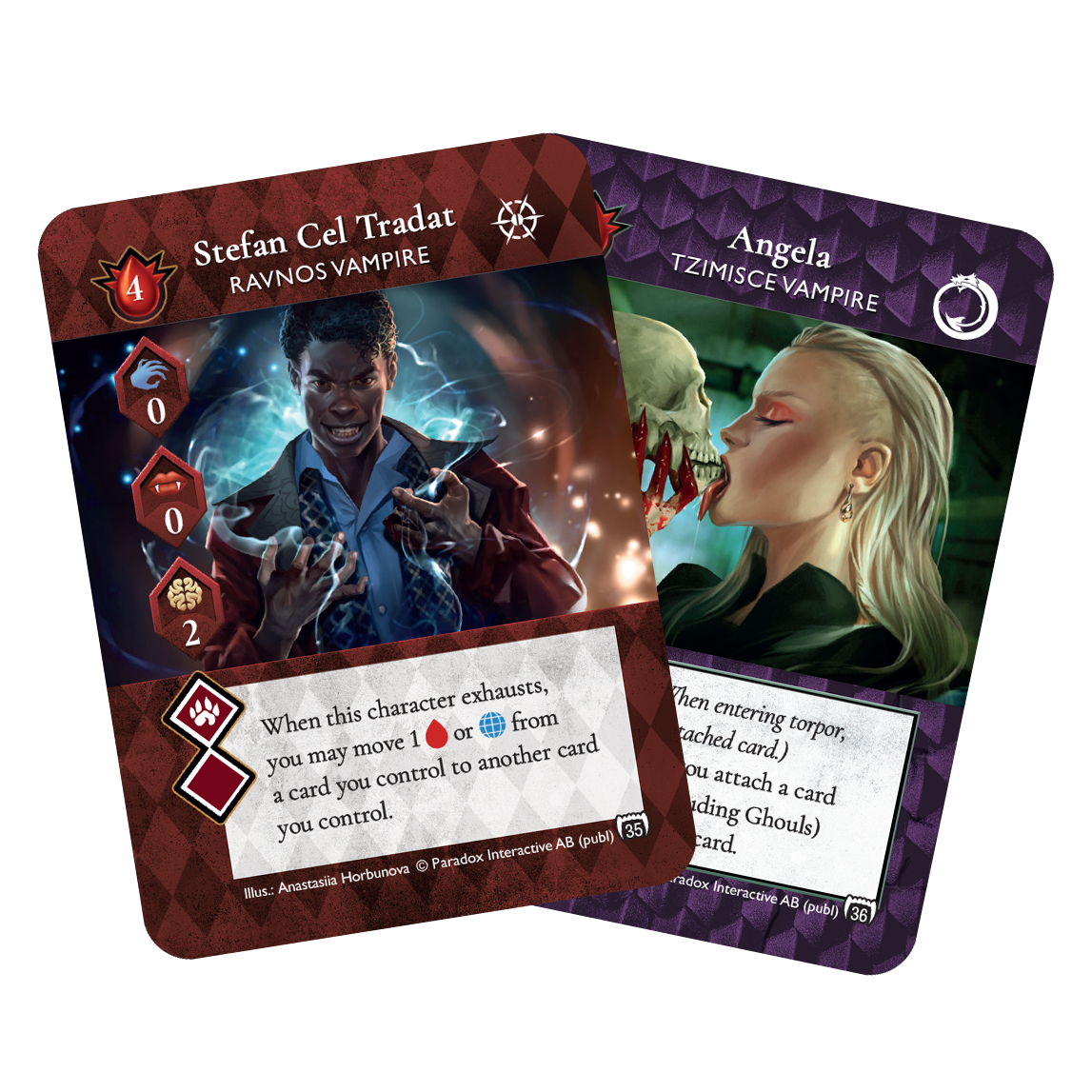 Tune to Vampire Wednesday, tonight at 5PM Pacific on Twitch and join expansion designer Dan Blanchett to see the first preview of these new cards, featuring the Vampires, Agenda, and Haven of the horrifying Tzimisce!