Posted by Renegade Game Studios on Oct 5th 2022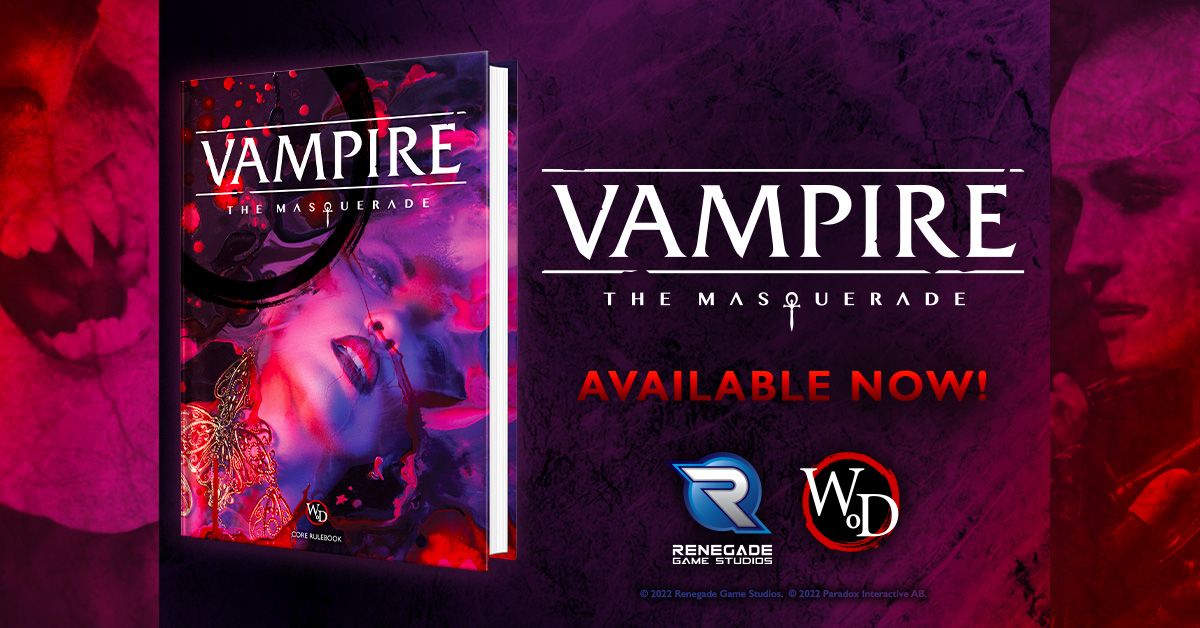 Happy Month of Darkness, Vamily! The Vampire: The Masquerade Character Creation Competition will be active from October 5th - October 28th, with a winner being voted upon and selected by community vote during the final week of the Month of Darkness!

The goal of the competition is simple: create your best Vampire: The Masquerade character, and share them in the #vampire-character-creation-competition channel that has been created for this event on our discord server!
The winner of this competition will get to have their character drawn by one of our professional artists who has worked on titles such as Vampire: The Masquerade Rivals Expandable Card Game!

When creating your character, we suggest prioritizing the following three aspects:

1. Originality
2. Appearance/Aesthetic
3. Backstory
When posting your character, we advise including a visual representation (PNG, JPG, etc.), and a PDF, Google Doc, or Word Doc with their backstory. Character sheets are optional, but are welcome to be included with submissions! Plus, a short 1-4 sentence introductory synopsis of the character included with the post is encouraged!
You may only provide one official character submission, though we encourage you to post additional creations in the #vampire-roleplaying-game channel!

Ready to dive into the competition? Head on over to the discord server to get started!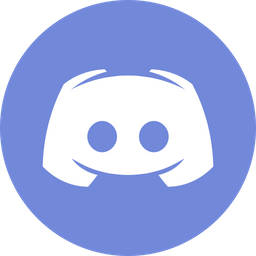 ---

Interested in our other Month of Darkness happenings? Check out our full announcement and breakdown of our month!

Plus, don't forget to tune in to our special Month of Darkness actual plays, featuring two unique stories in one month!
New Blood, our Hunter: The Reckoning story, will premiere tonight at 7pm PST and conclude with an episode two next Wednesday!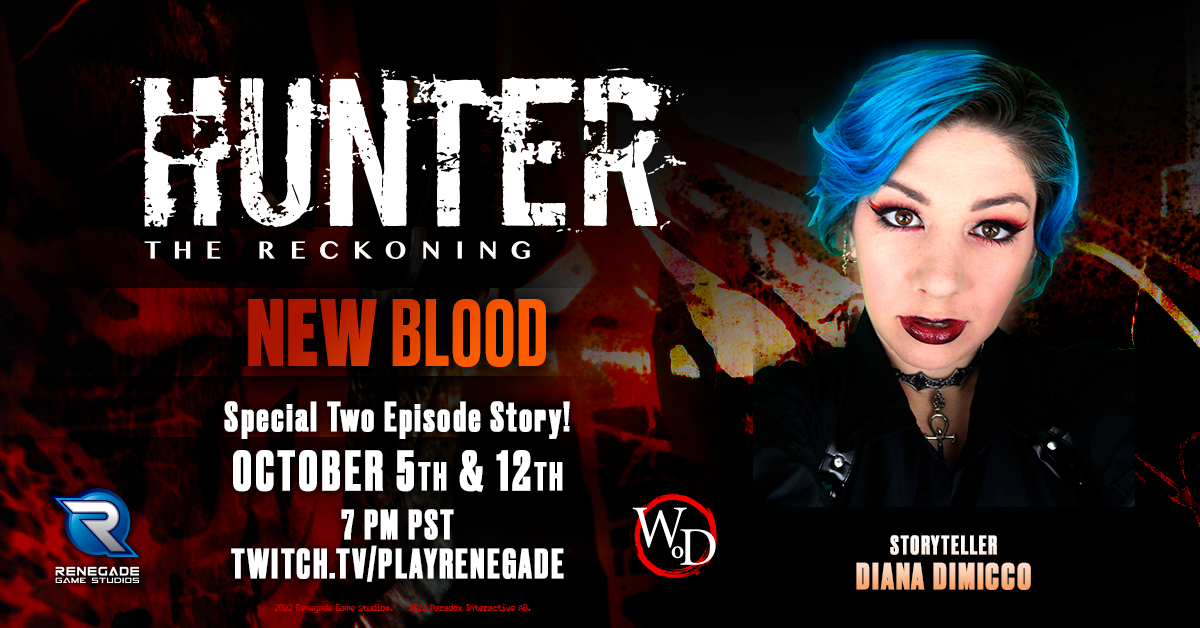 High Stakes, our Vampire: The Masquerade story, will premiere October 19th at 7pm PST and conclude with an episode two on the 26th!